10 Best Bowling Ball For Straight Bowlers In 2023
If you just started bowling but have no idea how to bowl straight properly? How to apply the basic rules of bowling? What is the best spare bowling ball for professionals? In case you have any of these questions in your mind, you are probably seeking the best bowling ball for straight bowlers.
Regarding bowling, hooking and straight bowling are the two most widespread techniques bowlers use. Straight bowling is a way that can be adopted by newcomers easily as it doesn't require much experience and you might play a perfect game-play.
Since the bowling industry improved and there are varieties of bowling balls that provide quite a good accuracy and speed to optimize for perfect knock.
We recommended out top pick from the list if you're looking for quick suggestion from our review team.
Our Top Pick
Brunswick Tzone Deep Space Bowling Ball
Specifications:
Core: 3-piece symmetrical
Coverstock: Plastic/Polyester
Recommended Oil Condition: Dry
Reaction: Straighter And Smooth Roll
Brunswick Tzone Deep space is popular bowling ball chosen by many bowlers as a spare ball due to its smooth surface and less fraction that make it best straighter bowling ball. The coverstock is incredible strong and durable moreover the bowling ball is affordable and budget friendly with less than 100 bucks. Read Detailed Review
In this guide, we have recommended the best bowling ball for straight bowlers that will accelerate your bowling journey.
List Of 10 Best Bowling Ball For Straight Bowlers
Brunswick Tzone Deep Space Bowling Ball
Pyramid Path Bowling Ball
Brunswick Brunswick Bowling
Columbia 300 White Dot Scarlet Bowling Ball
Storm Ice Storm Blue/White
Ebonite Maxim Bowling Ball – Peek-A-Boo Berry
Storm Mix Urethane Bowling Ball
Globe Viz-A-Ball Bowling Ball
Pyramid Clear Basketball Bowling Ball
Brunswick Crown Jewel
1-Brunswick Tzone Deep Space Bowling Ball
Brunswick is always ahead when it comes to manufacturing bowling balls with impressive feedback. The first ball on the list is highly demanding and popular among the bowlers who throw straight bowling ball.
The ball is made of polyester coverstock that assures the durability of its presence. The coverstock delivers less fraction that indicates the efficiency of straight rolling of a bowling ball. When it comes to usability, the ball is easy to use and smoother due to its shiny coverstock.
Brunswick Tzone comes in several colors and all of these are just in decent combinations but the deep space is one of the prettiest and most popular pickups among the bowlers. Compared to the image shown in the store, the ball is actually more shiny and beautiful.
The ball is in fact smoother coverstock and is preferred to play on dry lanes and it's the way to have control of the bowling ball. The bowling ball is actually for straight bowlers but you can also gain some minor curve if you try a different approach to play by a high rev rate.
It's recommended for beginners who just started bowling and want to implement the rules or basics. Moreover, the ball is slightly affordable and does not break your account.
Overall, the Brunswick Tzone is exceptionally a leader with a best seller batch on the line with great color schemes and affordable prices. The ball goes straight directly into the lane with good accuracy and power.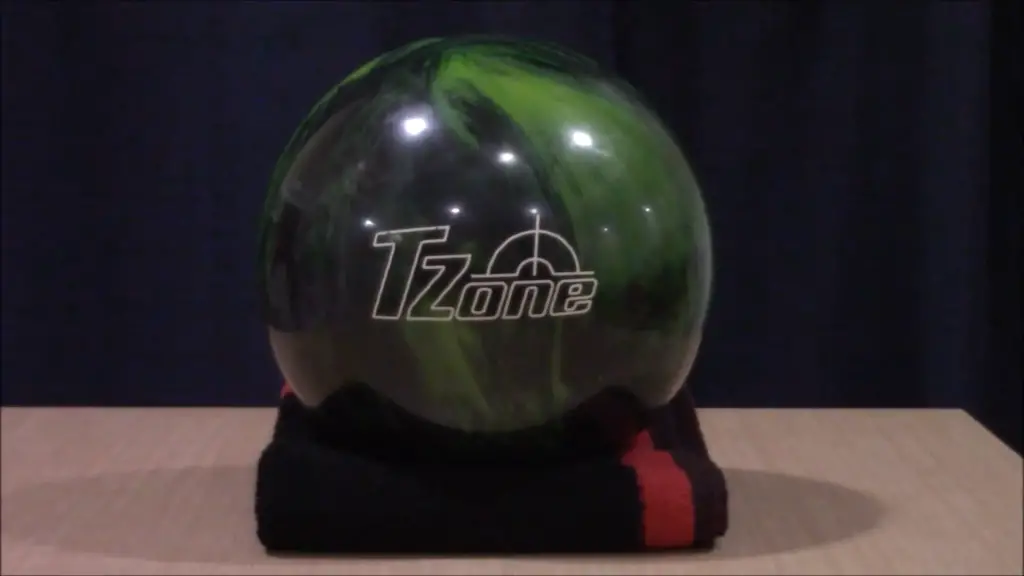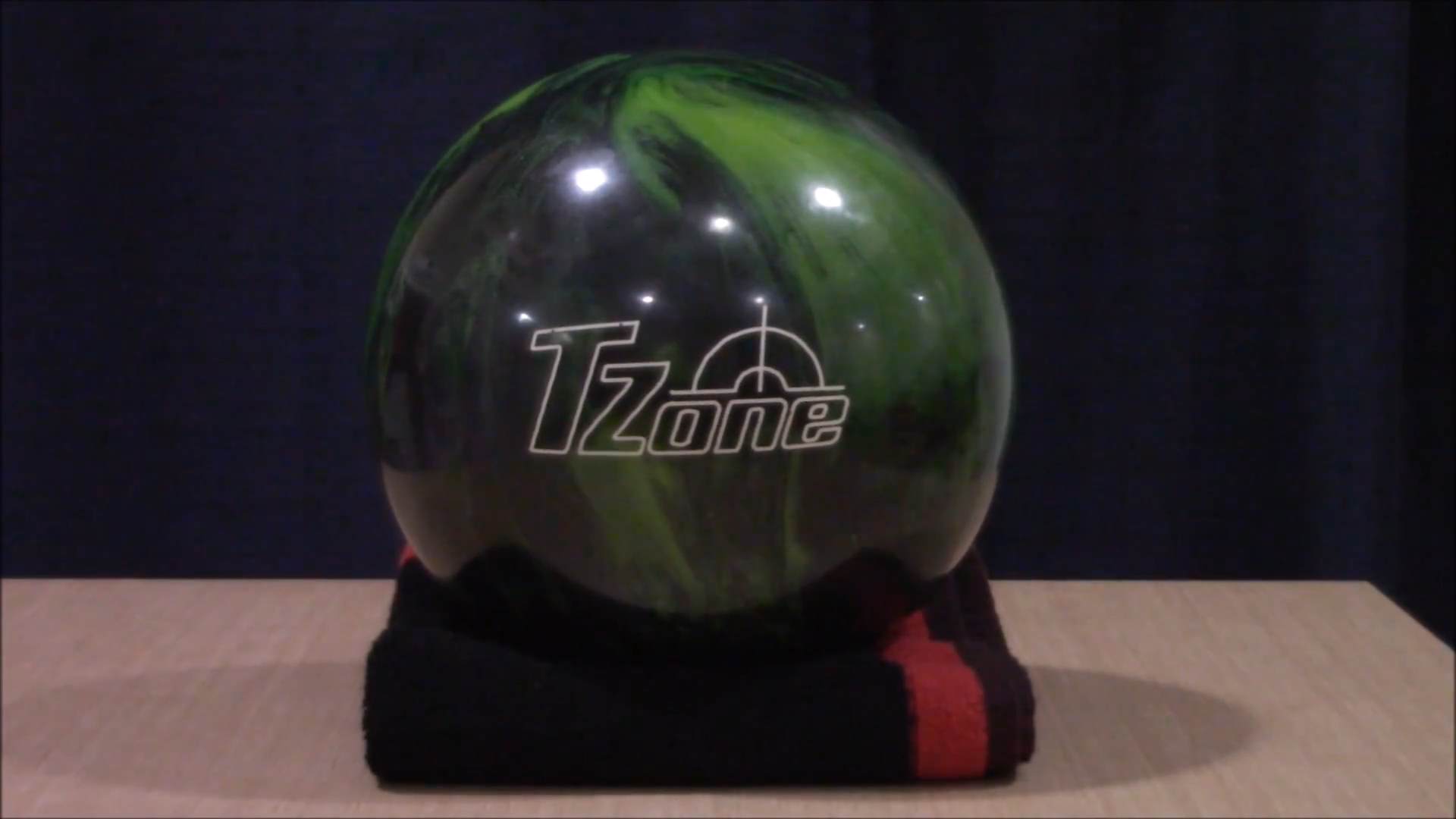 Pros
Beginner-friendly
Beautiful ball and comes in different color combinations
Affordable
Durable
2-Pyramid Path Bowling Ball
The pyramid brand is a well-known bowling ball brand for its shiny and innovative designs. The perfect spare bowling ball for beginners and professional players.
With its polyester coverstock, becomes durable and able to perform well on dry lanes. Also, the pancake core assists the beginners to have more control over it while playing.
The ball comes with un-drilling and you can customize it according to your grip. You will need to carry the bowling ball near the pro shop and get it drilled.
The ball is actually designed for every kind of bowling player from child to adult. It comes in different weight ranges starting from 8lb to 16lb and you can pick the ball of your own choice. Additionally, the ball comes in numerous color options to pick from, and yes these are also appealing to the eyes.
Overall, the ball is actually the best option if you want to avoid drilling. Furthermore, the ball is a great spare bowling ball for 7 or 10 pins and yes it comes with 2 years warranty.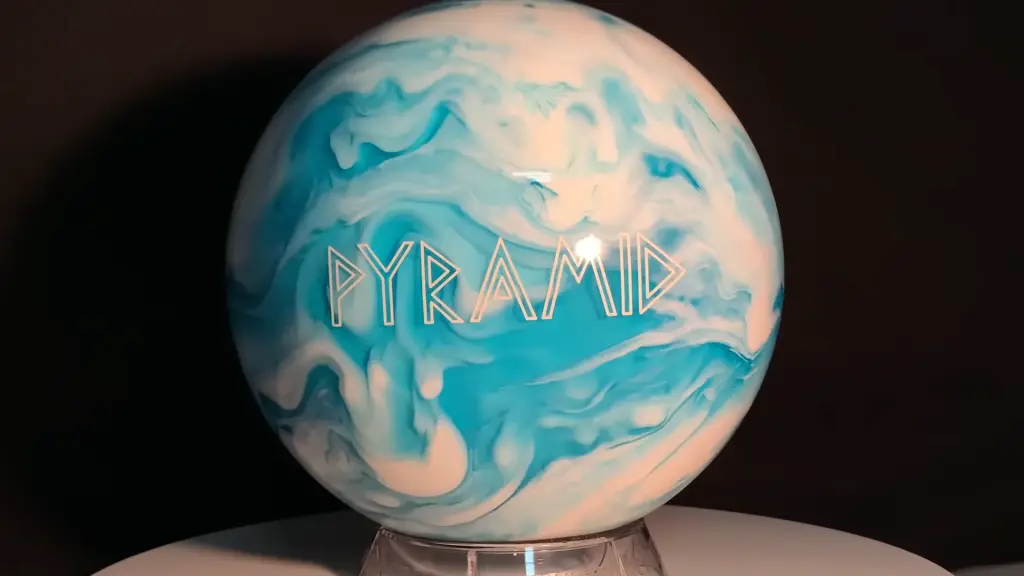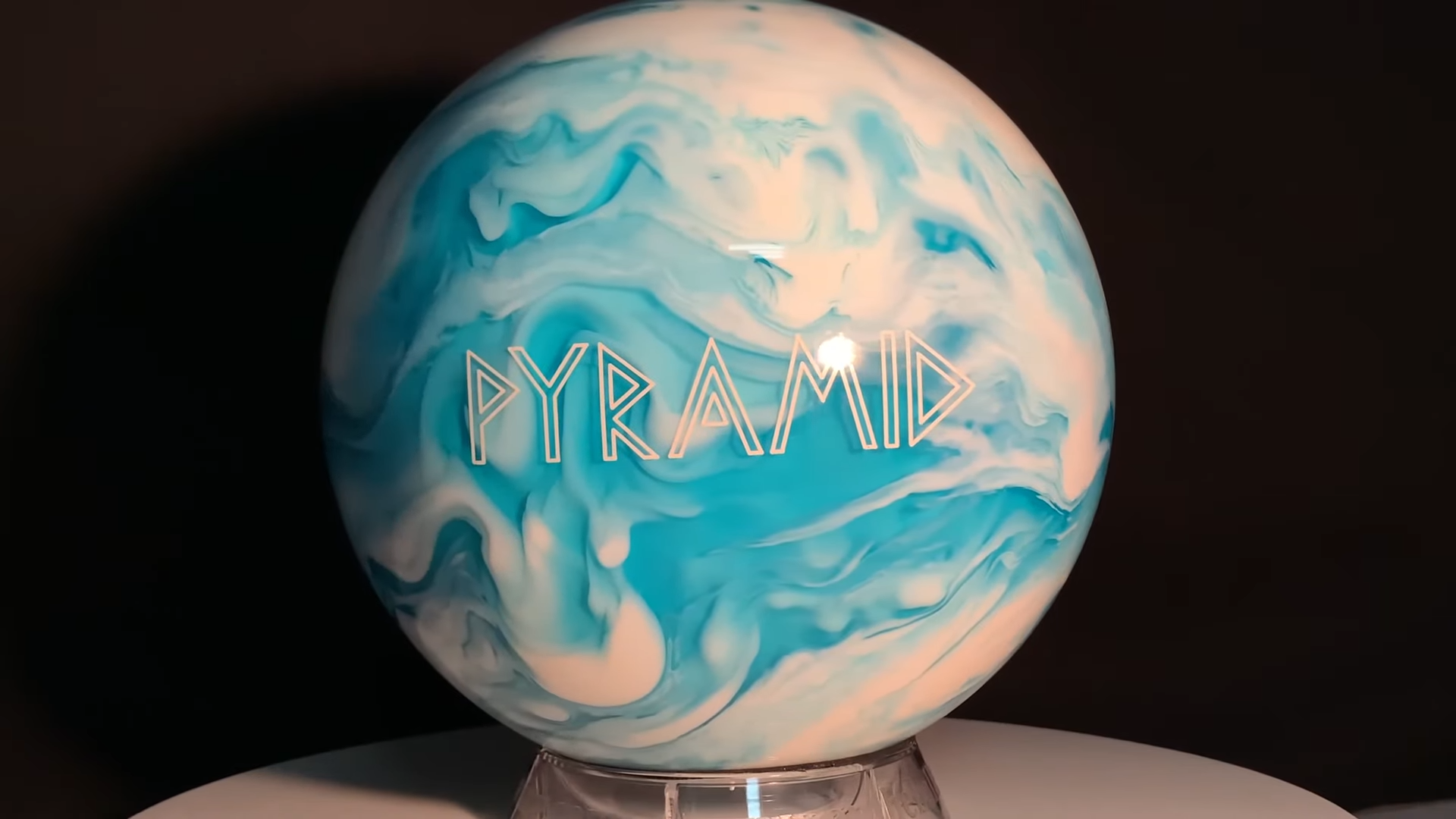 Pros
Innovative design
Affordable
2 years warranty
3-Brunswick Brunswick Bowling
This bowling ball from Brunswick doesn't have a traditional design but comes with a unique demonstration of pattern that will surely take the attention of other bowlers in the alley.
The eye of the dragon on the bowling ball makes it cool and relatively different from other bowling balls on the list. It's an appealing design except for one guy who said, " Gator gonna eat the wood lane." I said to him, " it's a dragon, not a gator duh" LOL.
When it comes to the outer material, the ball is made of reactive resin coverstock that actually comes in 4 different colors and designs. The quality of the ball is just amazing and after a month of use and analysis, there were not any problems with the bowling ball.
Furthermore, we have also noticed that the ball is actually way good and straight goes on the lane even if you just draw the line on the lane and analyze the straight rolling.
Pros
Unique design
Durable
Reactive resin coverstock
4-Columbia 300 White Dot Scarlet Bowling Ball
The Columbia 300 white dot is a well-known bowling ball due to its impressive performance and popularity in the bowling community. The high demand for the ball and great pick-up power make this best-seller in the list. Although, the picture on the store does not give justice to its shiny and beautiful design and construction.
Corresponding to its 3 piece pancake core, the ball perfectly obtains the speed on the lane and gives a quite powerful strike. During testing, we analyzed that the ball also created some sort of hook at the end of the lane but it still didn't miss the target on the way. Also, the ball is examined on a lane where it consistently picks the 10 pins.
The coverstock of the bowling ball emphasizes or would provide good performance on dry or light oil lanes. If the ball is used on a high-oil-conditioned lane then it might be difficult for you to control the ball and the ball will become more slippery.
Additionally, the ball needs to be drilled as it doesn't come with a pre-drilling option. The ball provides a great and comfortable grip and yes the ball comes in different colors.
Pros
3-piece pancake core
Roll straight and quick on the lane
Good for light oil and dry lanes
5-Storm Ice Storm Blue/White
Just like other manufacturers on the list, the storm is also among them that enhance their technology of bowling balls to provide a decent performance as well. The storm ice blue/white is a well-known choice for those who are looking for the best bowling ball for straight bowlers.
The pearl polyester coverstock with a 3500 grit polished finish produces a smoother surface of the ball that creates more fractions. Due to an increase in fraction, this will make the ball roll absolutely straight on the lane even if you throw the ball with different rev, no matter low or high.
Compared to Columbia 300 white dot, the storm ice blue/white also comes with 3-piece pancake cores that ensure the power of the bowling ball with a straight reaction and deliver a perfect backend reaction.
The ball is actually shinier with blue color and ice finish after polishing it. While bowling, the ball provides flexibility and pretty good control over the ball.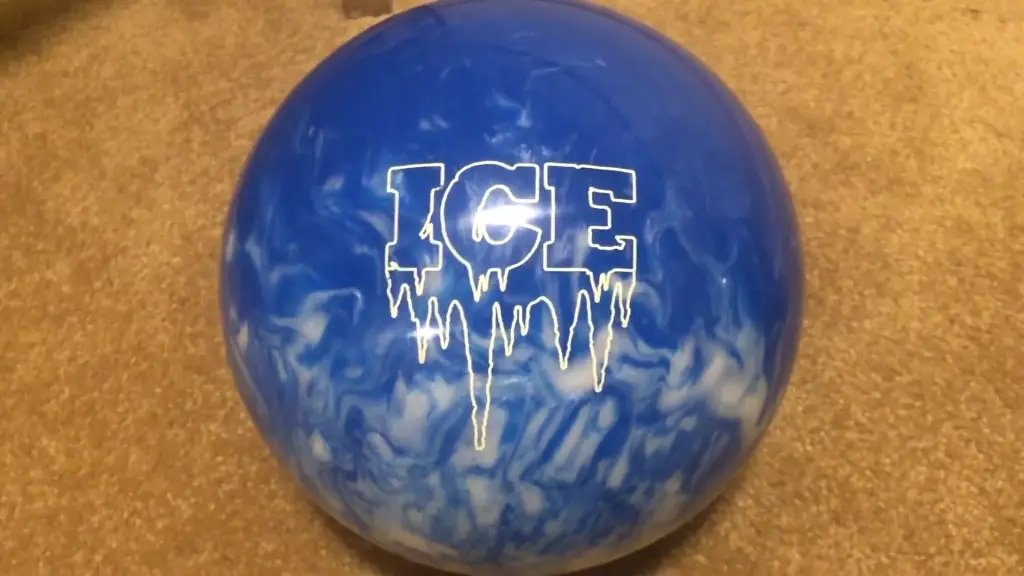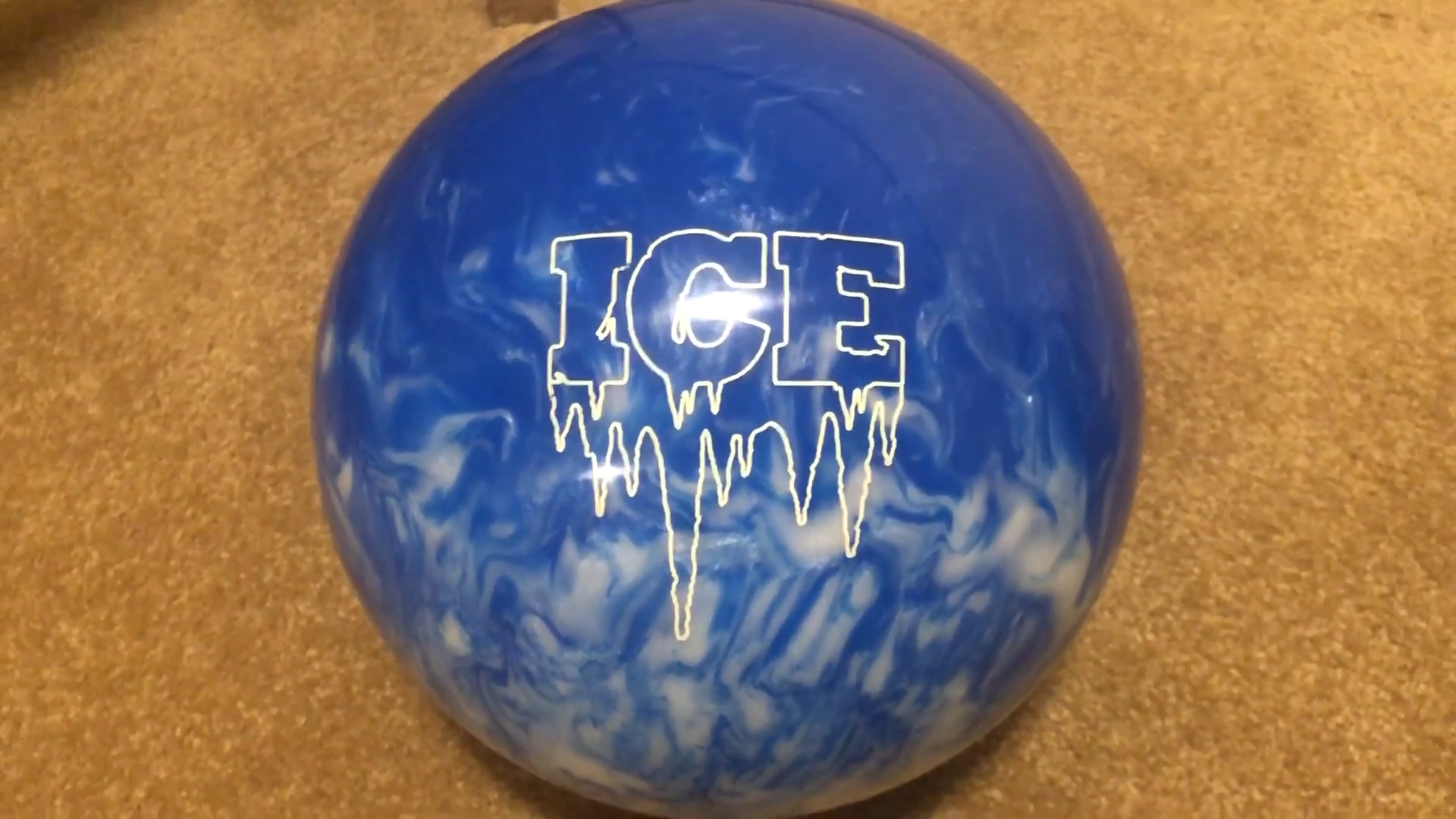 Pros
3500 grit surface for a decent fraction
3-piece pancake coverstock
Easy to control
6-Ebonite Maxim Bowling Ball – Peek-A-Boo Berry
This bowling ball has great color schemes that look great even if you play during the night with friends or day light as well. Two different shades of color with dots like stars give another feeling while playing.
Ebonite Maxim bowling ball is incredibly controllable on fresh or dry lanes. This dry lanes bowling ball is a great spare bowling ball or if you just started out and want to play a straight shot. Furthermore, the ball is not recommended to play on oily lanes and it can deliver a slight hook on little dryer lanes and if there is too much or excessive amount of oil from the preferred oil condition then the ball may skid too much.
After purchasing, the ball needs to be drilled before starting your game as this ball does not come with pre-drilling and you can customize it according to your hand grip. Also, the ball comes in different weight ranges that can be used by different age groups from children to adults. The hard polyester coverstock makes the ball durable and reduces any damage.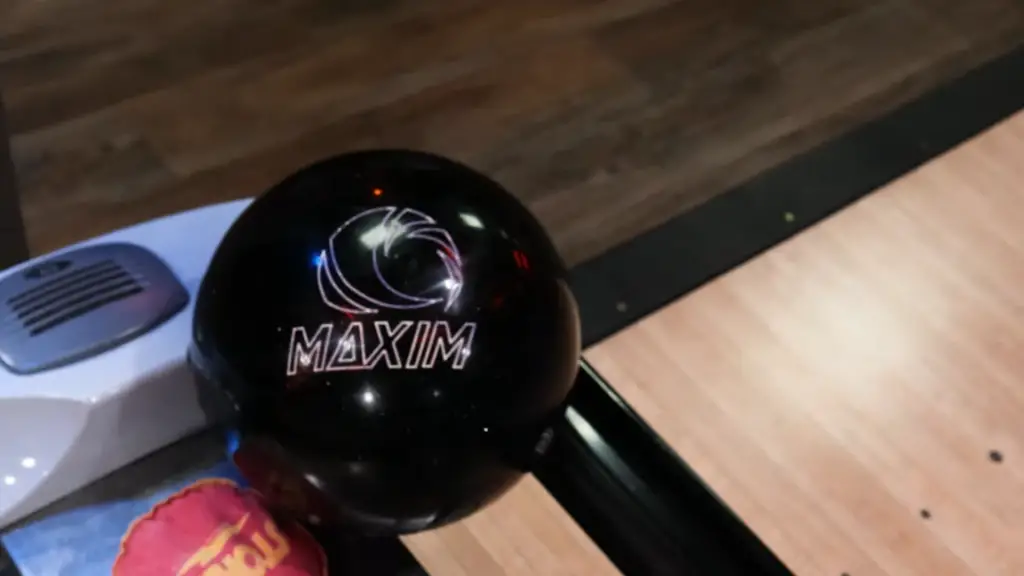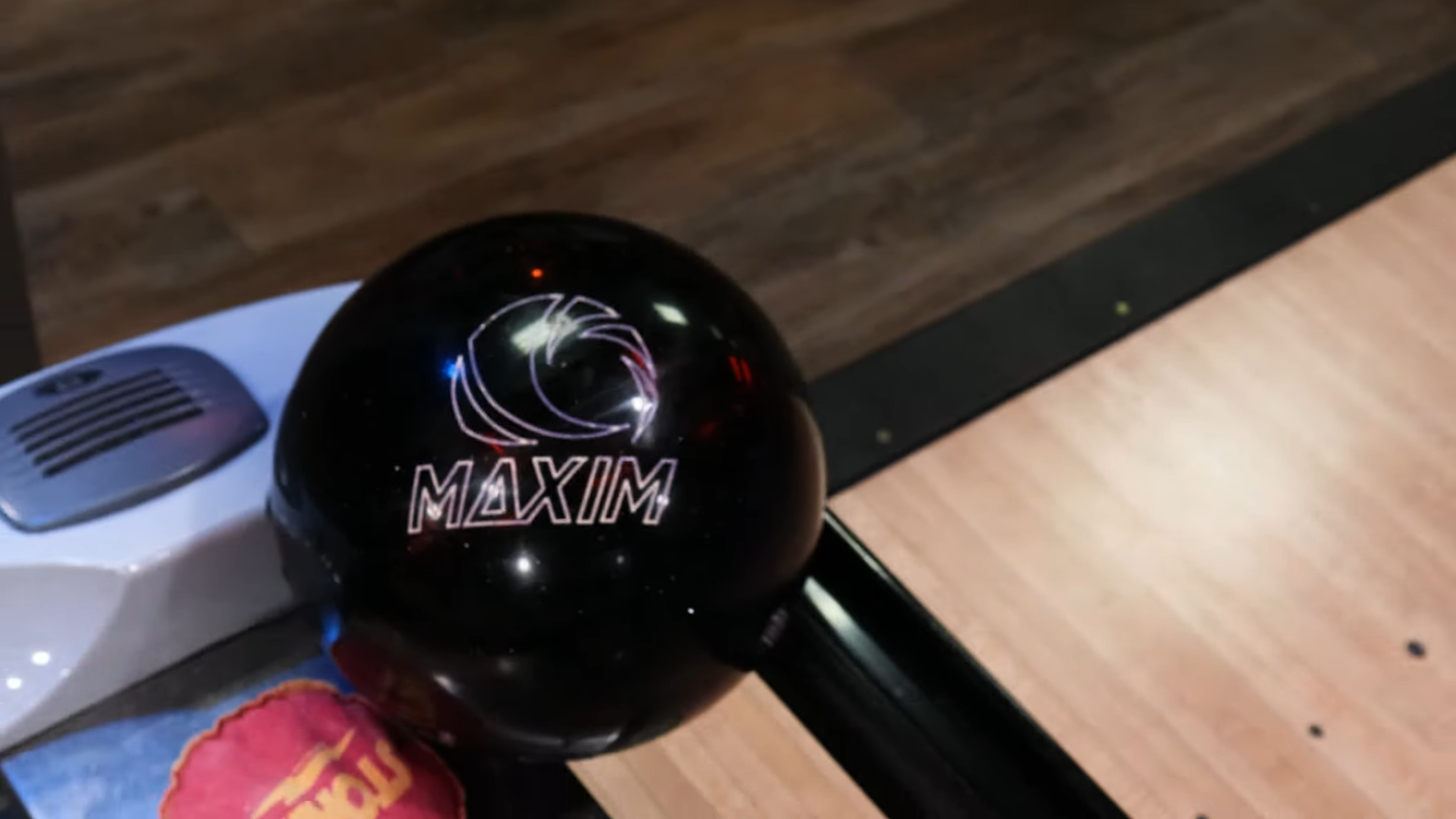 Pros
Good spare ball
Vibrant and attractive colors
Hard polyester coverstock
Cons
Skid too much on oily lanes
7-Storm Mix Urethane Bowling Ball
Storm mix is one of the bowling balls in the list that comes with urethane coverstock and is used as a good spare ball.
The ball is easy to learn and recommended for beginners who just want to boost their learning skills, and also a good spare ball as well for professionals that just deliver straight shots amazingly.
Just like the previous bowling ball, the Storm mix also comes with urethane coverstock with a black/white smooth exterior that makes the ball more durable and has quite good feelings while playing. Also, the 3-piece core used in the ball increases the predictability and improves the accuracy of the straight shot.
Although, this urethane bowling ball provides easiness while playing but you have to also take care of lane conditions. If you want good control of the bowling ball then it's preferred to play on light oil or nearly dry lanes. Heavy oil lanes may increase the fraction and you may have difficulties in managing the ball.
Pros
A 3-piece core that improves the accuracy
Urethane coverstock that improves the durability
Smooth exterior
Easy to learn
Cons
Not suitable for medium or heavy oil lanes
8-Globe Viz-A-Ball Bowling Ball
The bowling ball is just amazing either you use it for bowling or decoration purposes on an office/house table and also looks incredible both on or off the lane. Also, the image is placed on the surface of the bowling ball and glows under the black light with an exclusive 30 degree.
The Globe Viz-A bowling ball is made from high-quality and durable plastic coverstock that makes the ball great for spare or straighter shots.
It's beginner-friendly and recreational bowlers who just play bowling in their spare time. Additionally, the ball is also for experienced bowlers who are looking for a spare bowl. However, the ball is comparatively expensive and some users claim that the picture on the bowling ball other than the globe can look pixelated and sloppy.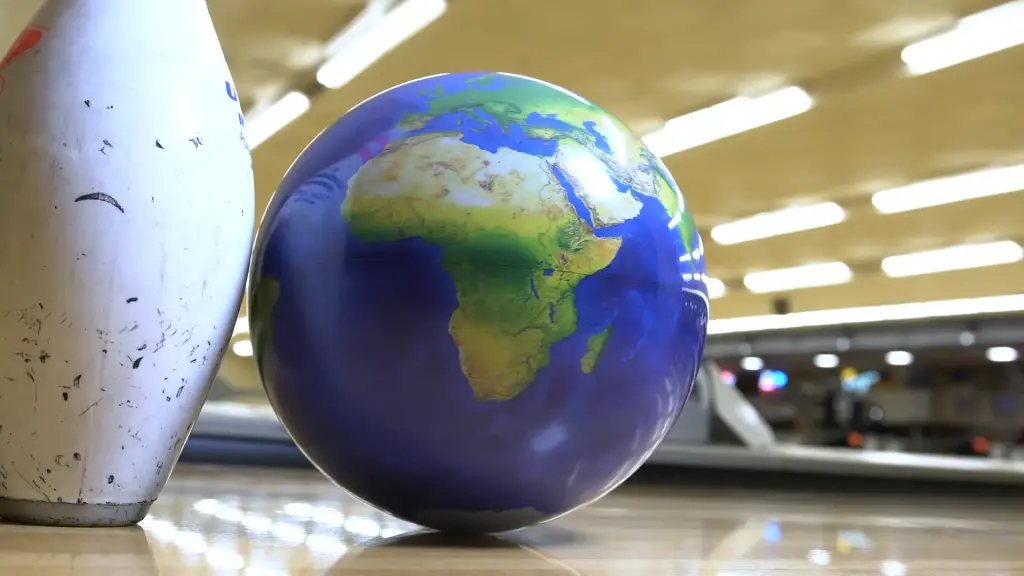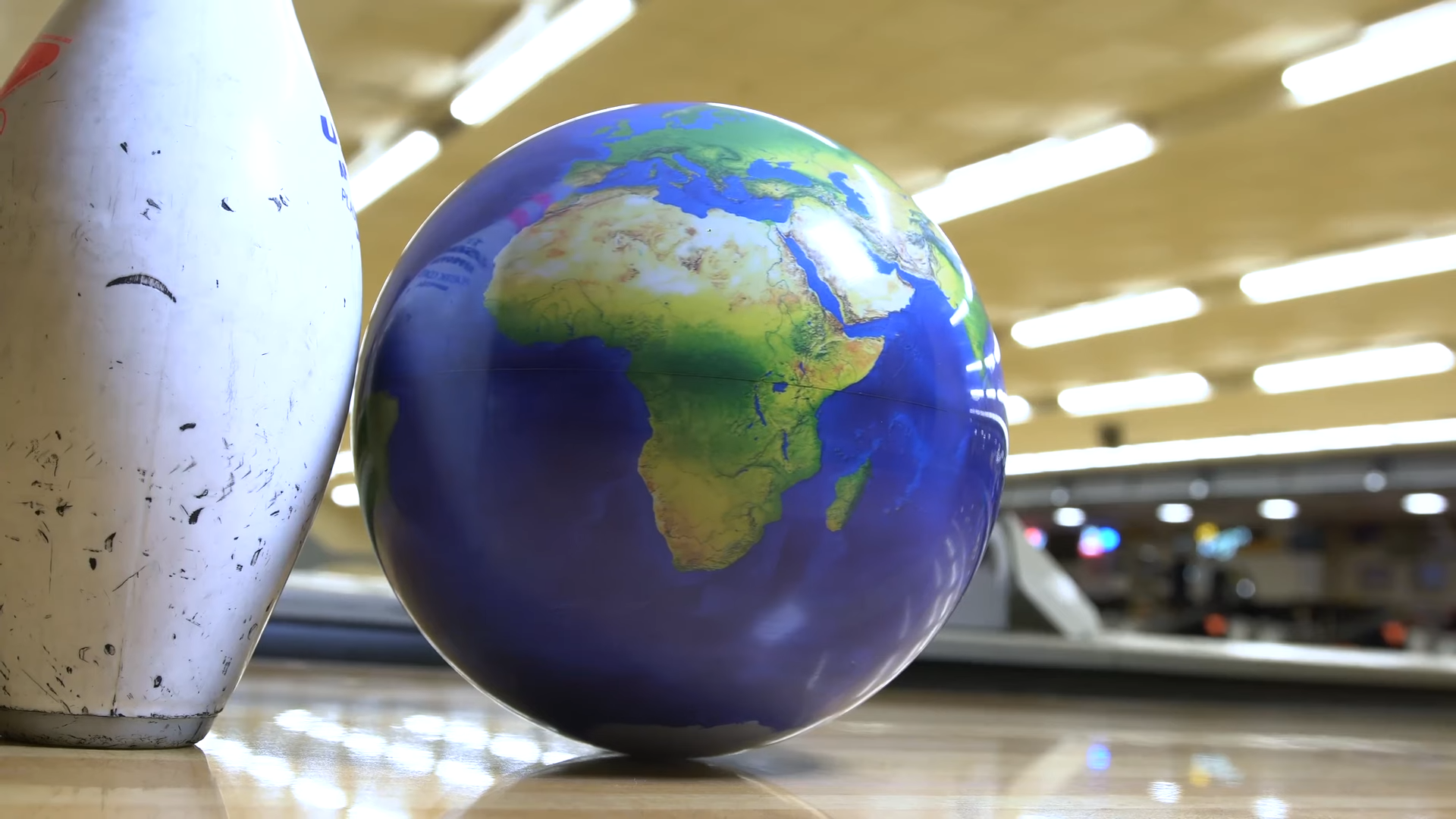 Pros
Unique design
Move straight on the lane
Easy to use
Cons
The picture on the ball may look pixelated and sloppy
9-Pyramid Clear Basketball Bowling Ball
This bowling ball from the pyramid comes with and clear outer surface in an orange color just like a basketball as the title identifies it.
The pyramid clear basketball bowling ball features an interior design core and polyester coverstock with a shiny outside that let you polish easily without damaging the surface of the bowling ball.
This is a real head turner and delivers slightly good straight shots compared to any other spare ball. Corresponding to its lane condition, it preferred to play on the dry lane and provide a good compliment as well.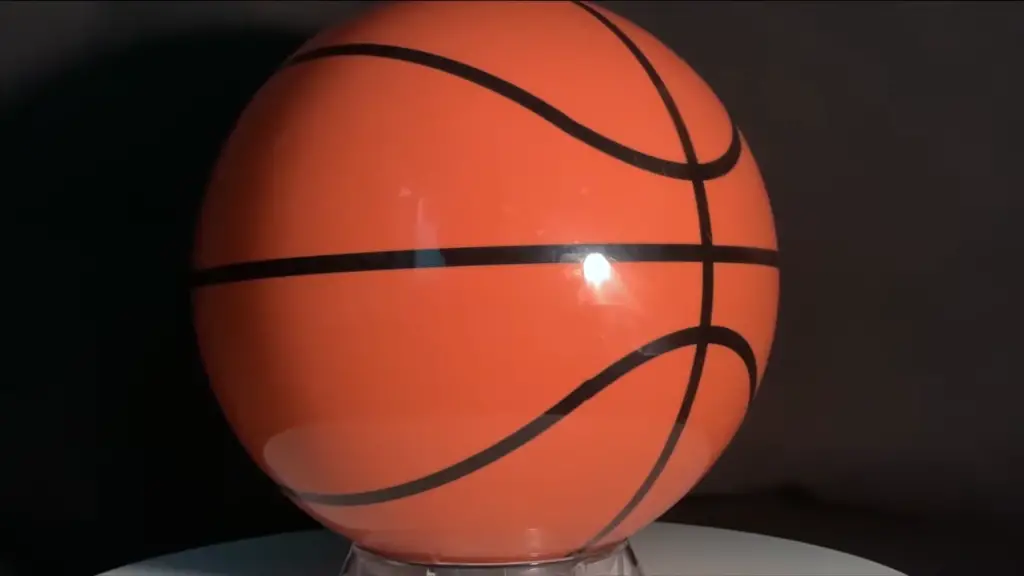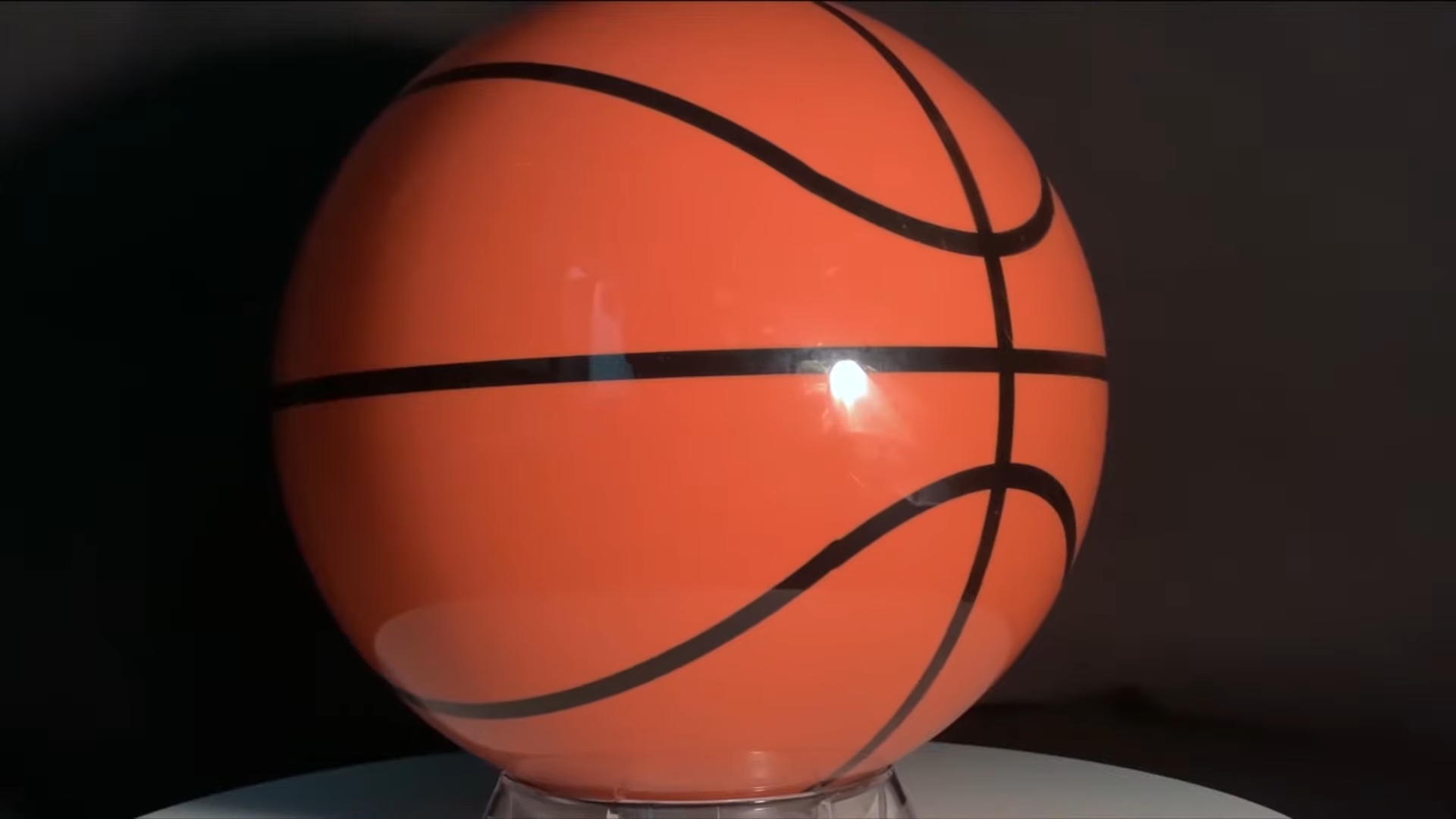 Pros
Get good compliments
2 years warranty
Clear and simple bowling ball
10-Brunswick Crown Jewel
You will probably be familiar with the Brunswick brand and how it provides the bowling ball with such an incredible performance after covering several bowling balls in the list. They literally know the construction either it's the best bowling ball for straighter bowlers or other reactions, you will see almost every bowling ball good on their way.
If we talk about Brunswick crown jewel that comes with gold sparkle color that is literally for almost all levels of bowlers. The ball delivers slightly straighter shots if we compared it with most of the spare balls.
The ball is preferably played on a dry or low-volume oil-conditioned lane. With its harder coverstock, it provides less fraction that able you to throw a more accurate and straighter shot.
However, there may appear scratches near to drilled holes and if you don't care about such silly scratches then this ball can be a good pick to start a bowling ball journey.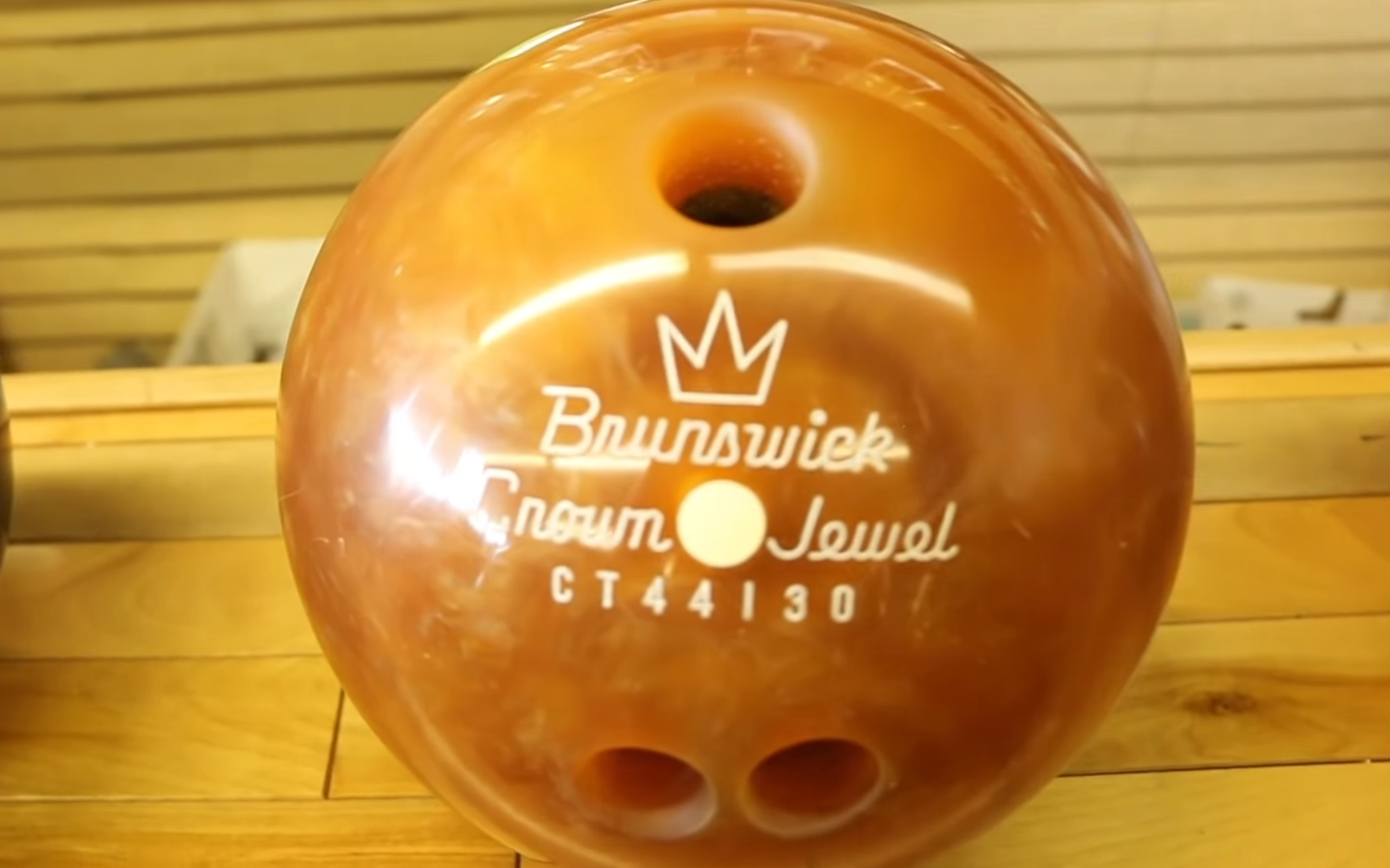 Pros
Harder and smoother polyester coverstock
Rolls straighter compared to most of the spare ball
For all levels of bowlers
Cons
Scratches may appear near drilled holes
Tips to pick the best bowling ball for straight bowlers
Coverstock
Among different bowling balls, the coverstock is also the factor that differentiates one ball from another. The coverstock is the outer surface of a bowling ball and it wider impacts the reaction of the ball either its straight shot or other specific bowling balls for hook shot.
When it comes to straight bowling, you will notice most of the bowling balls are made of plastic or polyester coverstock that is relatively smoother and creates the least fraction compared to other coverstock bowling balls.
Weight
In bowling, the term weight will always hear from your colleagues or from a bowling balls seller. A weight can decide how the bowling balls will roll with control, speed, and accuracy in a specific direction.
A basic rule of weight demonstrates that no bowling ball weight should be more than 10% of the bowler's weight, it means the bowling ball doesn't exceed more than 10% of your body weight i.e 16 pounds bowling ball for 160 pounds man.
Lane condition
Oil or Dry are the two most widely lane conditions in bowling and they also impact your game performance.
Every bowling ball is designed for specific lane conditions either its oily/dry or variation of these two. The bowling ball for oily surface creates less fraction between lane, the less fraction the more ball rolls straight on the lane without any curve.
Regarding the cleaning of the bowling ball, the oily lane balls attract more dirt compared to dry and it needs more effort for cleaning.
Related Questions: FAQS
Do Pro bowlers bowl straight?
Yes, pro bowlers also do straight bowls in their free time or use the ball as a spare that usually comes in straight bowling.
How can I be a good straight Bowler?
To play a good straight shot, your aim should be on the center arrow as it related to the head pin. Furthermore, place the position of your should on 90 degrees and make sure the arm and elbow follow the shoulder while releasing the bowling ball.
Where do you aim when bowling a straight ball?
While bowling, most professionals aim for arrows on the lane rather than pins. There are aims on the lane and if you want to play a good straight shot then aim at the center arrow.
Is it better to bowl straight or curve?
Both bowling styles depend on the capabilities of bowlers. Straight bowling is often chosen by strong bowlers who need much force to knock the pin perfectly whereas hook bowling widely depends on different factors either your arm motion, the lane condition, experience, type of ball, and several other things to know about
Are heavy balls suitable for straight bowling?
Yes, heavy balls go straight on the lane as most of the fraction is reduced but the general rule of bowling ball weight is about 10% of your body weight. If you go with overweight then the chances are that you end up with injury so it is preferred to go with it according to the weight rule.
Conclusion:
Choosing the best bowling ball for straight bowlers does not become much tough when you know what to look over in a particular bowling ball. In our top pick, Brunswick Tzone Deep Space Bowling Ball is the best among all as it provides less fraction and moves straight on the lane. Moreover, its beginner friendly and can be easily used as a spare ball as well by professionals.
These are the list of a best bowling ball for straight bowlers 2023 and hope it will help you in picking a good bowling ball. Happy bowling!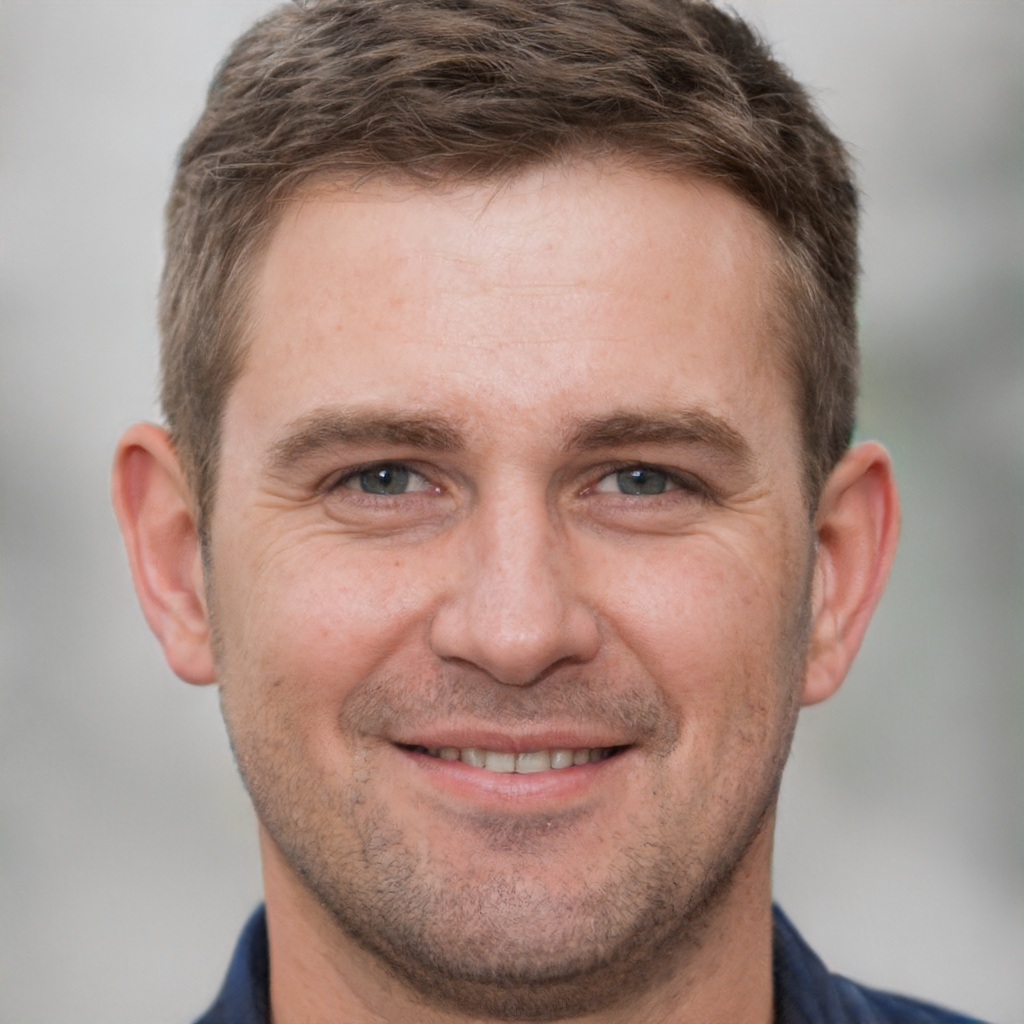 William Martin, a passionate bowler who spends most of his weekends playing the sport. With years of intense experience under his belt, William decided to share his knowledge by creating BOWLING OCEAN. Join him on his journey to explore the world of bowling and discover the tips and tricks to becoming a pro.