10 Best Urethane Bowling Ball To Buy In 2023
A bowling ball with an appropriate coverstock decides how it can react to the lane's surface and allow you to throw the ball toward the pins effectively.
A urethane bowling ball is famous among various bowlers due to its versatile control and delivers consistency on the lane.
If you're a beginner bowler and want to improve your skills in throwing hook shots then the best urethane bowling balls can do the job perfectly. The bowling ball is able to generate a decent fraction and produce good pin action.
if you're hurrying to purchase the best urethane bowling ball, we just selected our best pick from the list.
Our Top Pick
Hammer Purple Pearl Urethane Bowling Ball
Specifications:
Core: LED symmetrical core
Recommended Lane Condition: Light to medium oil
Reaction: Smooth arc
We selected the hammer purple pearl bowling ball as our top pick due to its durable construction, performance, control, decent smooth arc hook and hard hitting power down the lane. Read Detailed Review
Let's jump into the review section.
List of Best Urethane Bowling Balls
Hammer Purple Pearl Urethane
Hammer Black Widow 2.0 Bowling Ball
Storm Pitch Black Bowling Ball
Hammer Scorpion Bowling Ball
Storm Mix Urethane Bowling Ball
Hammer Black Widow Pink Pearl Urethane
Roto Grip Rubicon UC3
Motiv Tank Purple
Brunswick UMotion Bowling Ball
Storm Fever Pitch
1 – Hammer Purple Pearl Urethane
Among the other bowling balls, the hammer purple is shortlisted as the best urethane bowling ball from the list due to its performance, control, and hard-hitting power which make it a monster of urethane bowling balls.
This bowling ball is useful for recreational or serious bowlers even a newbie or intermediate bowler take benefits from it.
Due to its massive feedback from various bowlers, this beast is a must-have for any tournament's bowlers in the bag. After using this bowling ball, you will notice how hard it is hitting the pins.
This best urethane bowling ball is recommended to throw on medium to light oil however the performance of the ball is satisfactory even though the lane is unpleasant. You may experience it or hear from people around the people that it is against the bowl urethane ball on house shot because it doesn't absorb the oil but hammer purple pearls have different vibes and deliver some pleasant feedback while playing house shot but with shorter pattern and light oil. However, we don't recommend you to use the bowling ball on drier lanes because the ball may just break.
The ball is amazing when it comes to hooking, you will easily handle the ball even though it hooks but you will notice how controllable and smooth the arc on the lane that does not let your ball off the track and knock the pins with massive hits. This new version delivers even 3 to 4 boards compared to its original version or predecessor of hammer purple pearl.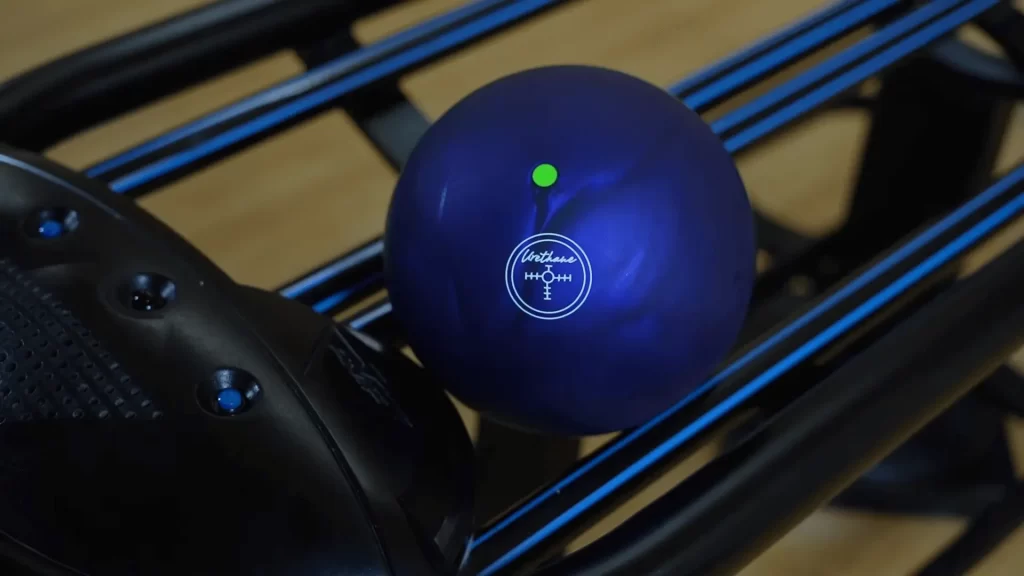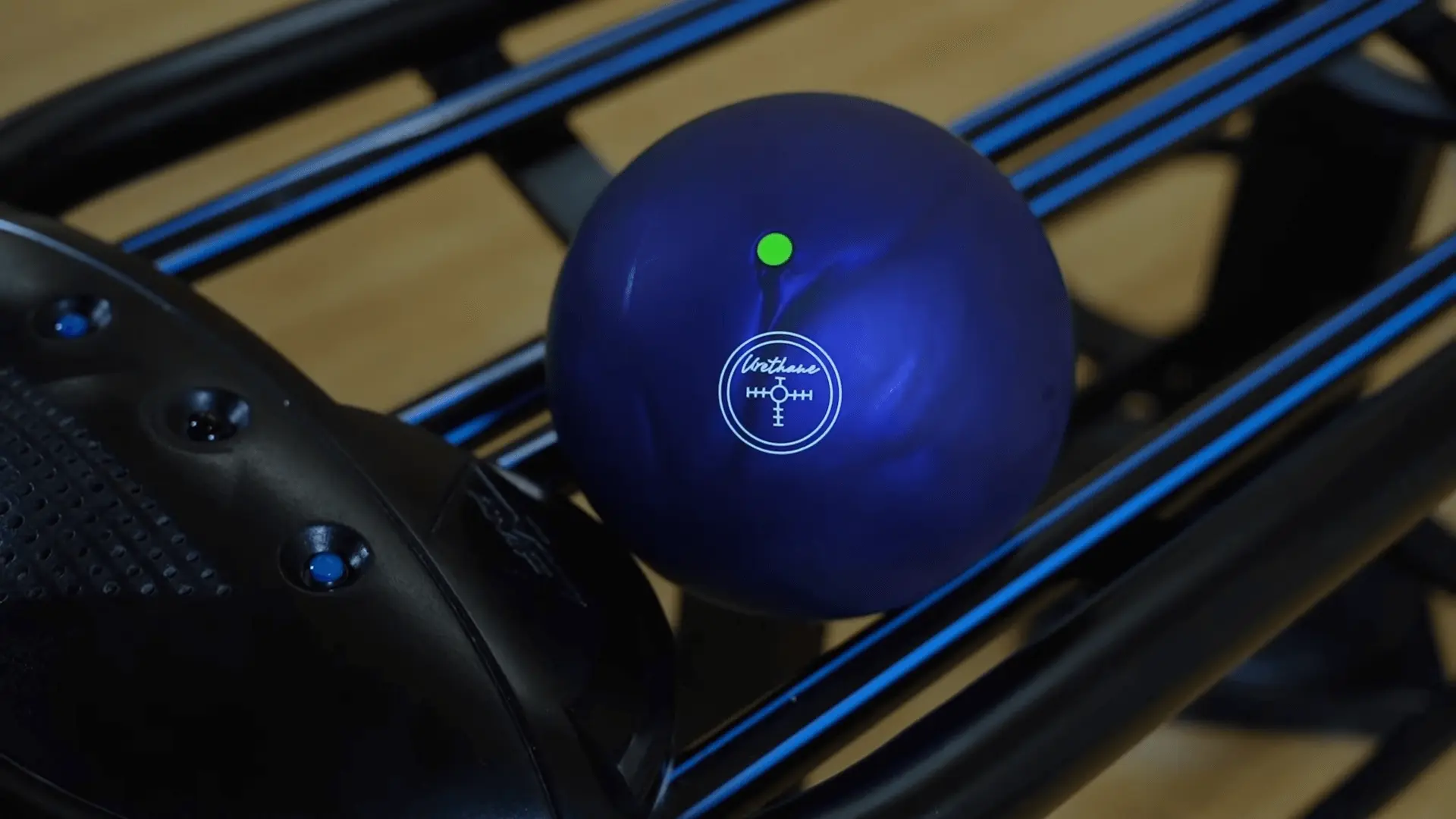 Pros
The hard hitter in the list
Provide a controllable and smooth arc on the lane
Durable construction
Cons
Not recommended to use it on drier lanes.
2 – Hammer Black Widow 2.0 Bowling Ball
The black widow 2.0 bowling ball is from a hammer bowling manufacturer that comes in red/black color that is known for its smoothest and most predictable nature.
The hammer black widow 2.0 is designed for medium to heavy oil and generates good traction on such a surface that the bowling ball moves continuously on the lane and provides hard-hitting pins and action. Although we notice while testing the ball that it produces less reaction and rips on medium oil.
If we talk about its reaction ability, this bowling ball assures you get maximum hook on the lane. Due to its massive hook potential, the ball is not recommended for beginners who just started bowling. The ball hooks more if the lane is fresh however you will need to give an extra spin to the ball when the lane is drying.
When it comes to the durability and overall construction of the bowling ball, it comes with a gas mask core combination of carbon fiber outer core which is well known for durability and power.
The bowling ball weight starts from 12-16 lbs where 14-16 lbs have an asymmetric core and 12-13 lbs have a generic symmetric core. It means the symmetrical core will deliver less hook potential and is preferred for low rev players however the asymmetrical core has more hook ability and choice of high rev player.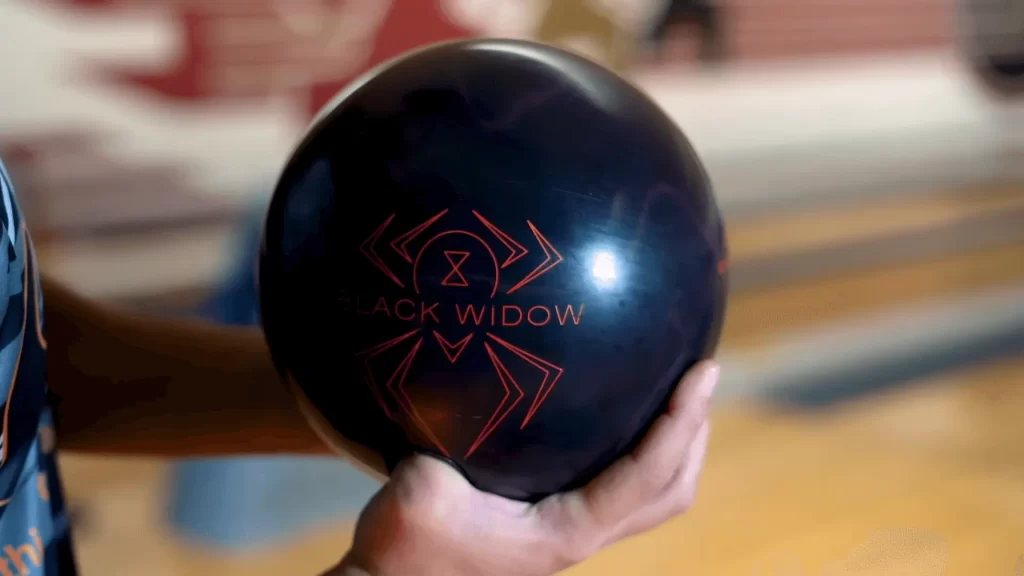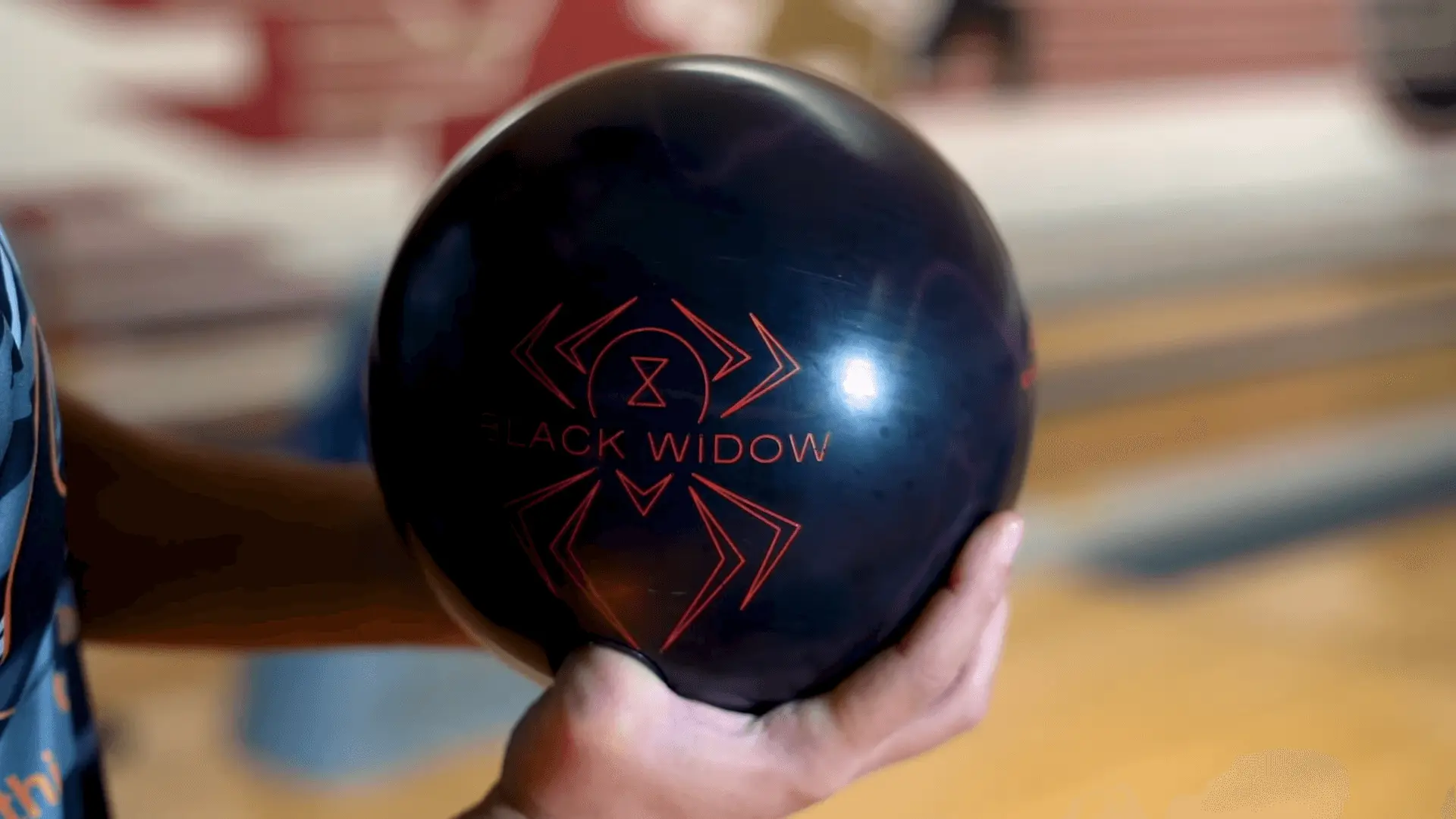 Pros
Hook potential more
Durable and powerful construction
Hit the pins hard and deliver decent pin action.
Cons
Not suitable to play on dry lanes
3 – Storm Pitch Black Solid Urethane Bowling Ball
Another pick of urethane bowling balls is from the storm that can be utilized for all types of patterns and you will see the angularity in the motion of the bowling ball.
Unlike hammer black widow 2.0, this bowling ball produces both straight and hook reactions on the lane. To produce a straighter shot, you will need extra power and strong delivery to get an acquired result.
If we talk about its hook potential, the bowling ball generates a quite decent early hook on the lane due to its high RG and low differential.
While talking about the reaction of the bowling ball, it's obvious to understand the recommended lane condition also. This bowling ball is perfect to play on dry or light oil preferably chosen for wood lanes or short oil patterns.
Due to its great predictability over the lane, the bowling ball is recommended for both high and low-rev players however during testing we analyzed that low-rev players should know how to control the ball but if we talk about high-rev, the weight manages to handle the high release confidently.
After using this bowling ball, you will notice the best experience of urethane bowling balls( claimed by our reviewer).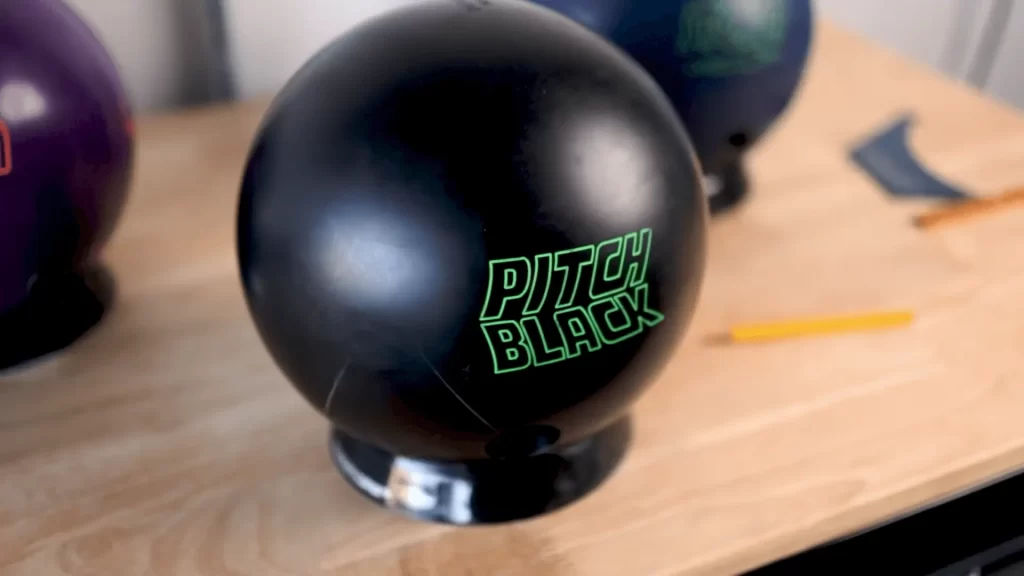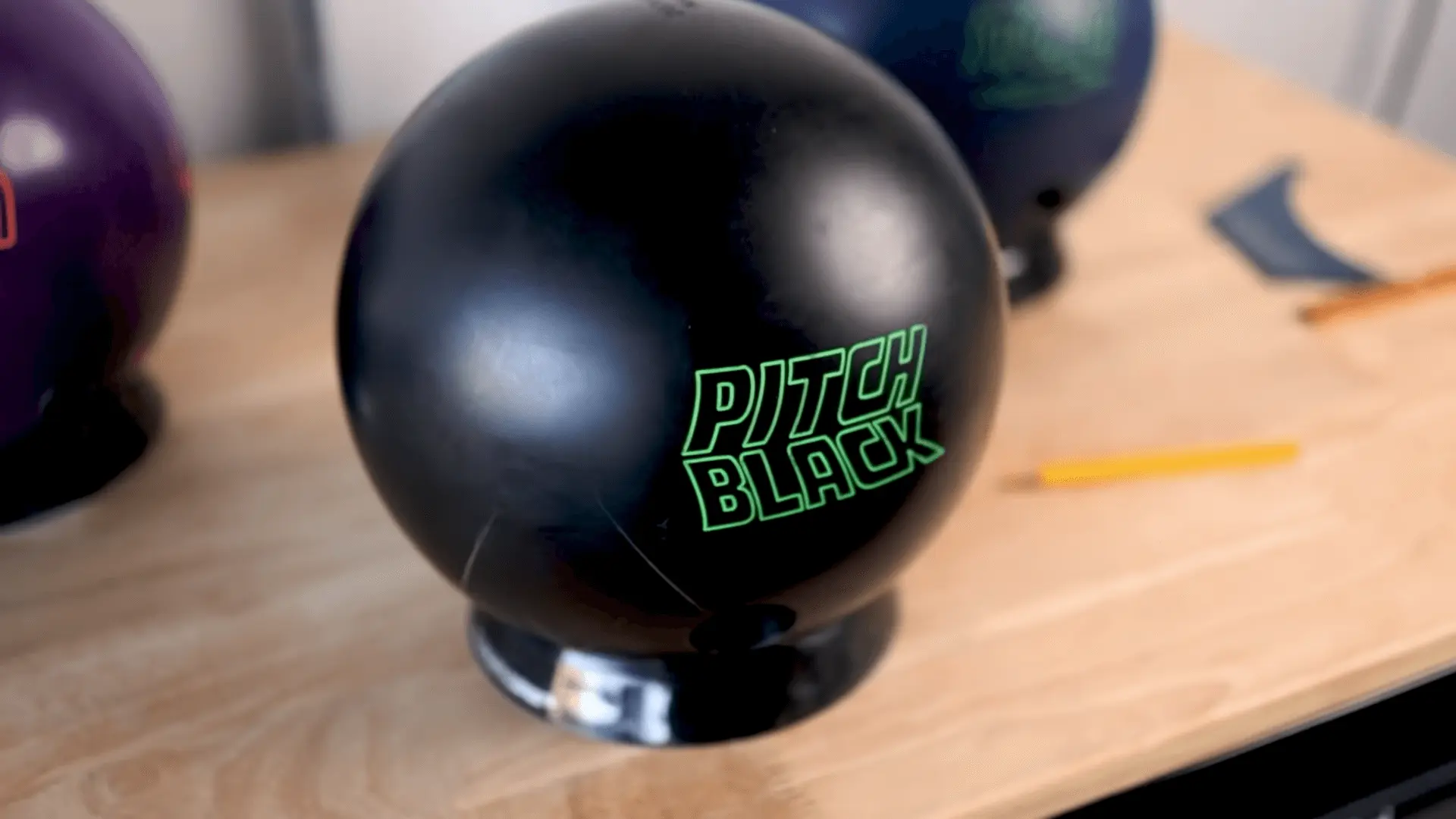 Pros
Perform well on all kinds of pattern
The weight distribution of the ball improves the control over the ball
Prefer for both high and rev players
Early hook potential
Cons
Low rev players may difficulty managing the ball on the mid-oil pattern
4 – Hammer Scorpion Bowling Ball
Hammer just draws their line and manufactures impressive bowling balls and this guide clearly gives an indication that most of the urethane bowling balls are from the Hammer brand.
The Hammer scorpion bowling ball uses LED 2.0, the advanced technology of the core just like the Hammer purple bowling ball. In terms of its predictability on the lane, the combination of both core and coverstock delivers really impressive with great backend reaction.
During playing your first game with a scorpion bowling ball, you will see how it goes smoothly and continuously in different environments; however, its reaction to fractions is not quick. Although the ball moves continuously on the pins and delivers smooth arc persistently 1 to 3 pockets.
In the course of throwing the bowling ball, you will see how the golden color appeals to your eyes and give a good experience of playing.
Regarding the performance of this bowling ball, compared to Hammer widow 2.0 the scorpion bowling ball lies in the middle category of performance however widow is one point up in the category.
After analyzing the bowling ball on different oil patterns, it plays well on medium to higher volume patterns and is recommended for medium to longer patterns, especially house lanes. You can easily handle the oil even with a little touch of polish.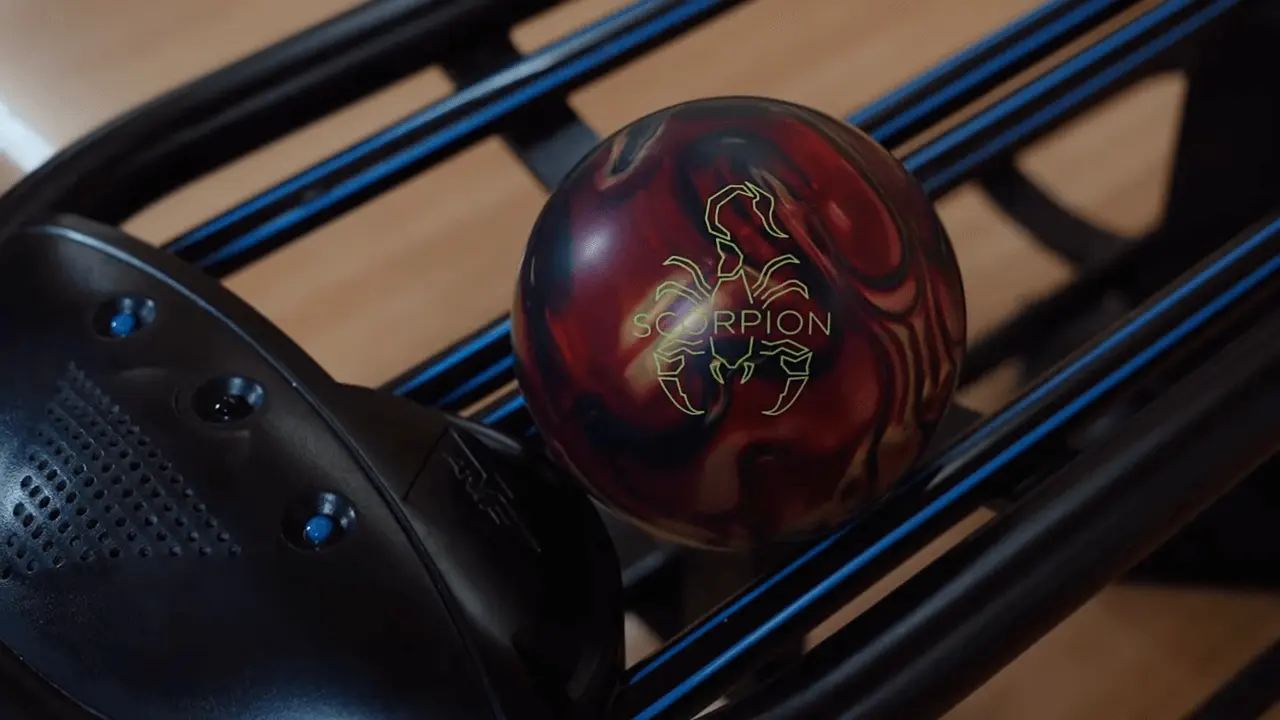 Pros
Goes smooth and continuous
Smooth arc consistently 1 to 3 pockets.
Appealing golden color theme
Cons
Not quick response to the fraction
5 – Storm Mix Urethane Bowling Ball
You can't ignore this bowling ball whether you're a beginner or a professional bowler who's just looking for a spare bowling ball preferred for dry or light oil then Storm mix should have priority in your bag.
The Mix bowling ball from storm consisted of the best urethane bowling ball for beginners and dry lanes for those who are learning or enhancing their game.
You can easily control this bowling ball even intermediate bowlers also can use this ball however it's not recommended to use it on heavy oil due to control issues.
The overall construction, especially the 3-piece core ensures the predictability to enhance. No doubt, both coverstock, and weight are optimized for great performance but it also verifies the durability to have a bowling ball with no cracks.
You can also utilize this bowling ball as a hook bowling ball as it doesn't only produce spares but delivers decent hooks on house shots. The bowling ball is just amazing if you're looking for reactivity on the backend and YES you will clearly notice how this bowling ball is good on mid and moves continuously smoothly through the backend.
The black/white with smooth exterior just gives an outstanding experience of urethane bowling with its traditional 3-piece core.
Pros
Traditional 3 piece core for great predictability
Continuous through the backend
Durable bowling ball
Best bowling ball for beginners and dry lanes
Cons
Not recommended for heavy oil
6-Hammer Black Widow Pink Pearl Urethane
This bowling ball from the hammer is highly chosen and liked by the bowling player due to its backend action, predictable move, and good backend, and can be a good choice for female bowlers because of the pink color.
Hammer black widow is a versatile bowling ball and could be considered the best partner if you love to play on short patterns and sports conditions.
The ball hooks great and it can be a backend motion champ. During analysis, the ball delivery actually hooks more down the lane and moves through the front easily.
Compared to the purple hammer early in the list, this bowling ball is one step ahead in terms of its hook and control on the backend. Furthermore, this bowling ball is a little more continuous on the lane and delivers an early angle by moving further into the left(right-handed) than the purple one.
In other scenarios, if we compare this ball with purple, the hammer black widow gives good performance while playing on medium or short oil pattern just like the purple hammer.
The bowling is not recommended to use on dry lanes and requires a good amount of oil on the front and back end however on high-volume oil, it needs early strength to control the lane. It's preferred to utilize the bowling ball on medium oil even if you're a low-rev player, the ball has no issues.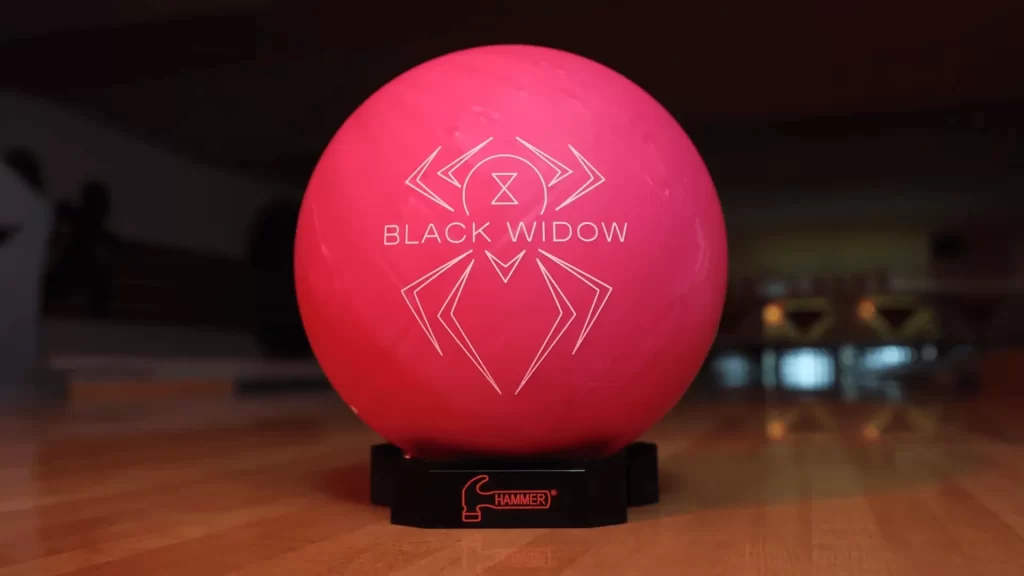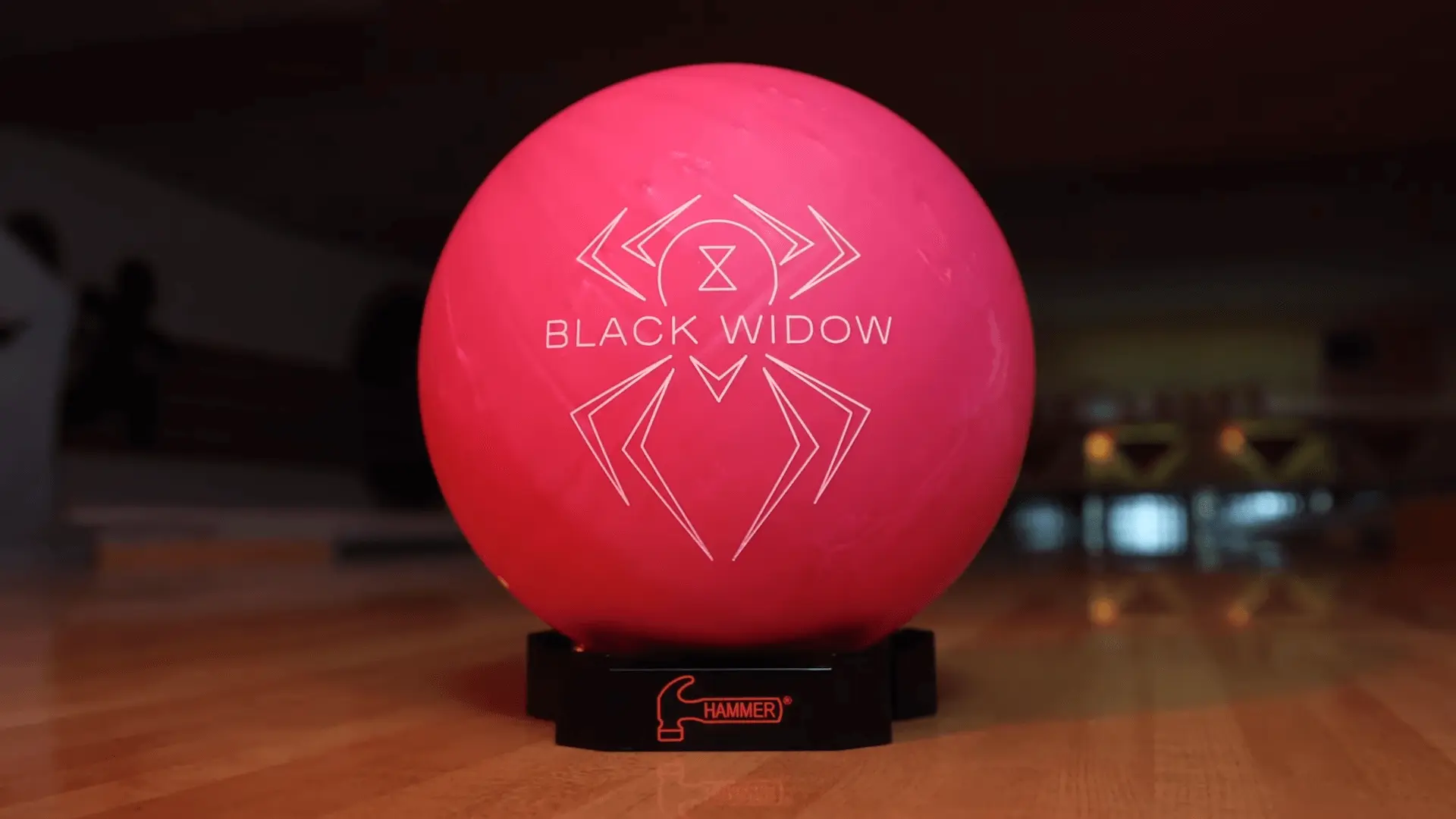 Pros
Good hooking bowling ball
Go early, predictable and smooth on back
Backend motion champ
7-Roto Grip Rubicon UC3
This bowling ball from Roto Grip is an all-rounder when it comes to lane conditions from all kinds of patterns either dry or highly oily patterns.
Moreover, the bowling ball is great to go on a sports pattern as well as short, medium, and long patterns however a perfect throw needs some modification and you will need some changes in your arm position, rev rate, or surface.
However, the bowling ball gives benefits for all kinds of patterns but finding where the ball performs better and delivers good feedback are medium oil and short pattern.
With low RG and high differential, the coverstock of the bowling ball is strong and fresh and manages any condition due to its smoothness and goes continuously to hit the right spot.
This Roto Grip rubicon uc3 reacts like a reactive bowling ball and how it was noticed during testing that it played a really good job on dry lanes where traditional urethane bowling balls even reactive bowling balls do not manage to do further on the lane to pocket. The good thing about this bowling ball is, it's not carried down just like any other urethane bowling ball.
Bowlers who use both hands to bowl can use this bowling ball as this ball is friendly to utilize for two-handed bowlers.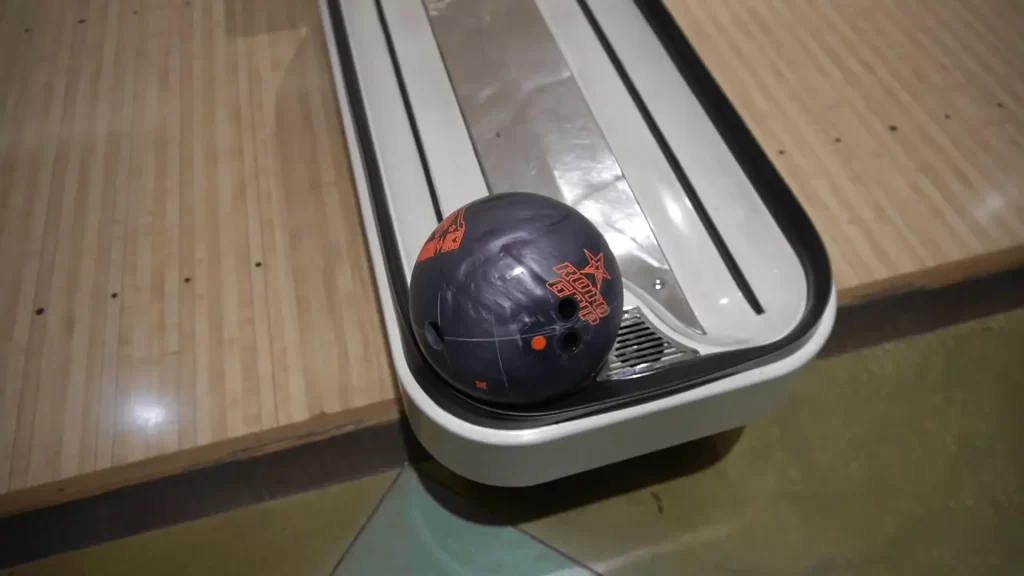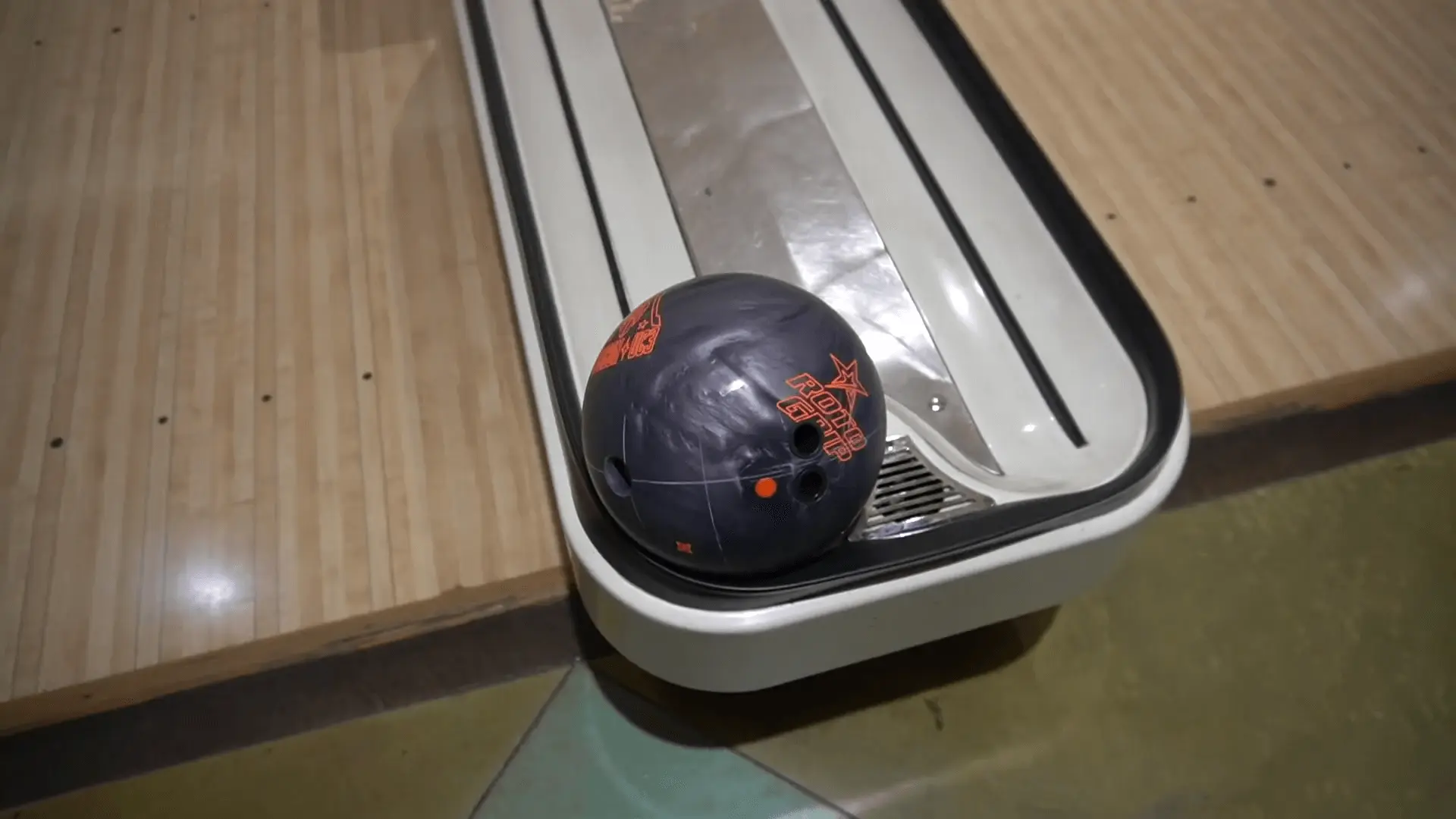 Pros
Highly reactive urethane bowling ball more than traditional urethane
Utilize on all kinds of pattern
Two-handed bowling ball
8-Motiv Tank Purple
The Motiv tank purple is a high hitter on the list, while testing it clearly noticed how power hitter and continuous on the lane that does honesty with its name.
This easy customization and the strong and durable construction give high-hitting power to the bowling ball. Moreover, the bowling ball provides utmost control, especially in the mid-lane and back part of the lane due to the high RG and low flaring flux weight block.
When the reactive resin is too much then Motiv tank purple is really useful, especially on difficult oil patterns, short oil short patterns, and rev dominant players. The bowling ball is also predictable and has strong back motion, particularly on short patterns.
If you're one of those who is looking for the best bowling ball for dry lanes or wet house shots then obviously this bowling ball could be a good option in your bag.
The ball delivers in fact well when the backend has a really dry or shorter oil pattern furthermore it reads the lane early and revs up quickly. However, if you're looking to play on heavy oil then this is not the preferred choice.
One of the special things about this bowling ball is its microcell polymer technology which is useful and creates no issue when the bowling ball absorbs the oil.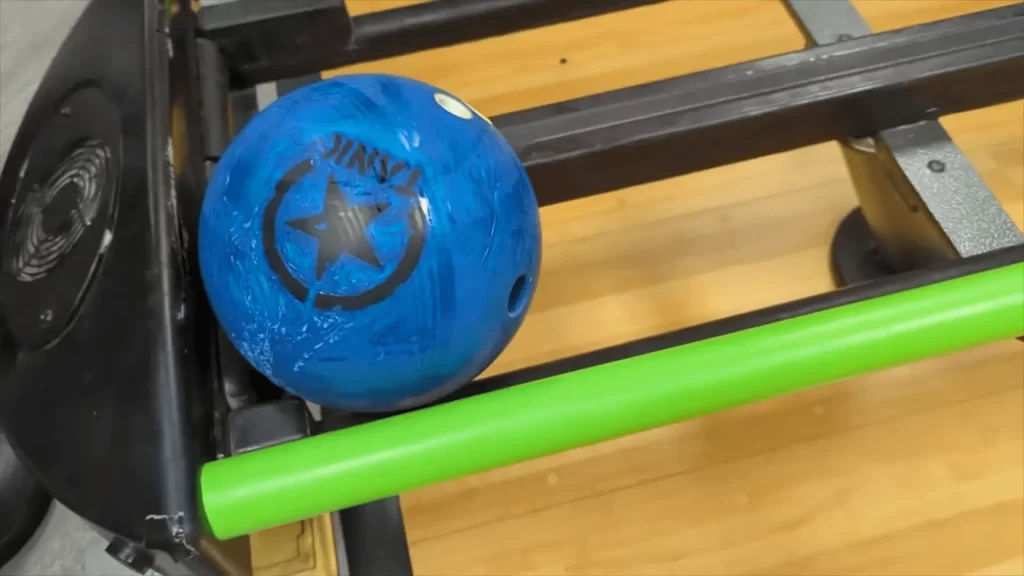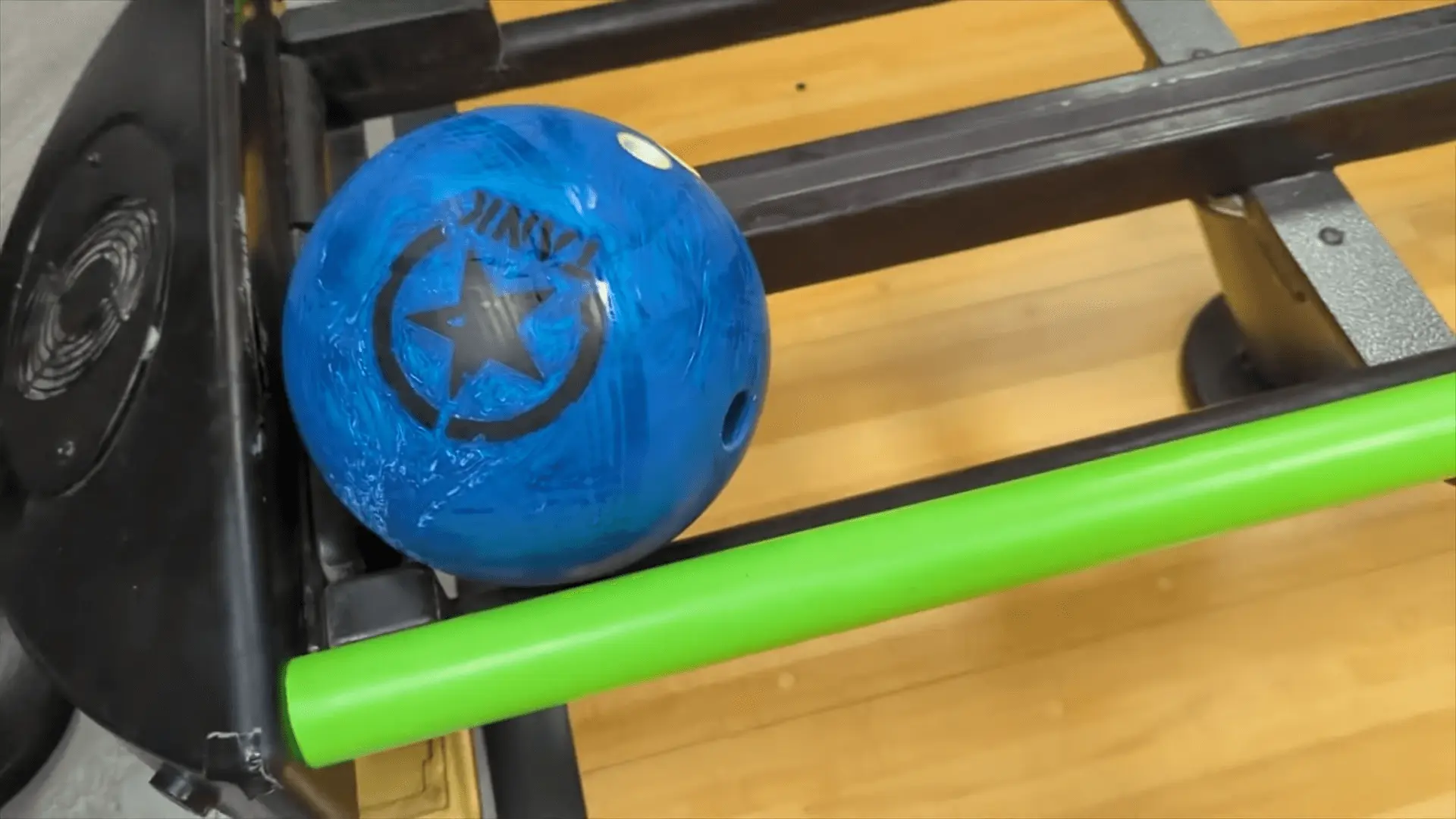 Pros
Good bowling ball for dry lanes
Strong back motion on the back
Advanced microcell polymer technology ensures no issue while absorbing the lane oil.
High hitting power, a hitter champ
Cons
No preferred to utilize heavy oil
9-Brunswick UMotion Bowling Ball
This bowling ball from Brunswick has something special in it that makes it the best urethane bowling ball.
Brunswick goes through several formulas by preparing urethane formulas and different cores, they found U motion in the time span of more than 6 months.
Due to its high RG and low differential, the symmetrical core of the bowling ball ensures a continuous roll which is what we can expect from a urethane bowling ball. Furthermore, the dynamic core gives more hitting power just like reactive resin bowling balls.
The coverstock of the bowling ball has the ability to read the lane and move smoothly on various patterns including medium/medium-short and house shots and deliver decent bounce on the outside. However, we analyzed that u-motion more smoothly on light oil lanes; however, the bowling ball doesn't like much oil on the lane.
Furthermore, we also tested the bowling ball on different lanes including old wood lanes where it performs much better than expected.
Controlling on the lanes is also a skill for a particular bowler but sometimes it isn't possible with every kind of bowling ball. In the following scenario, when you need a controllable reaction on short sports reaction or when you are on the way to tournaments to play on wet/dry lanes and want your bowling ball as much as possible on the outside of the lane, you need a solution and that time it is possible to achieve it with Brunswick U-Motion bowling ball.
The bowling ball has less hook and when too much angle can spoil the game, u motion manages it decently. It's consistent, and predictable and provides controllable motion on the lane to hit the pins with massive reaction. Although it's controllable but not good to go for a nonexpert bowler, you have a good command of throwing the bowling ball.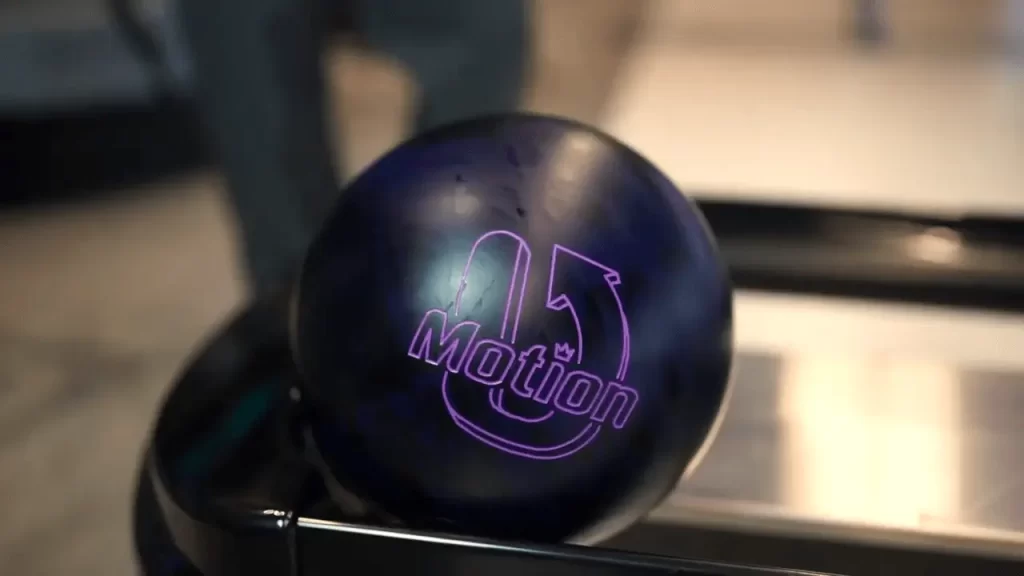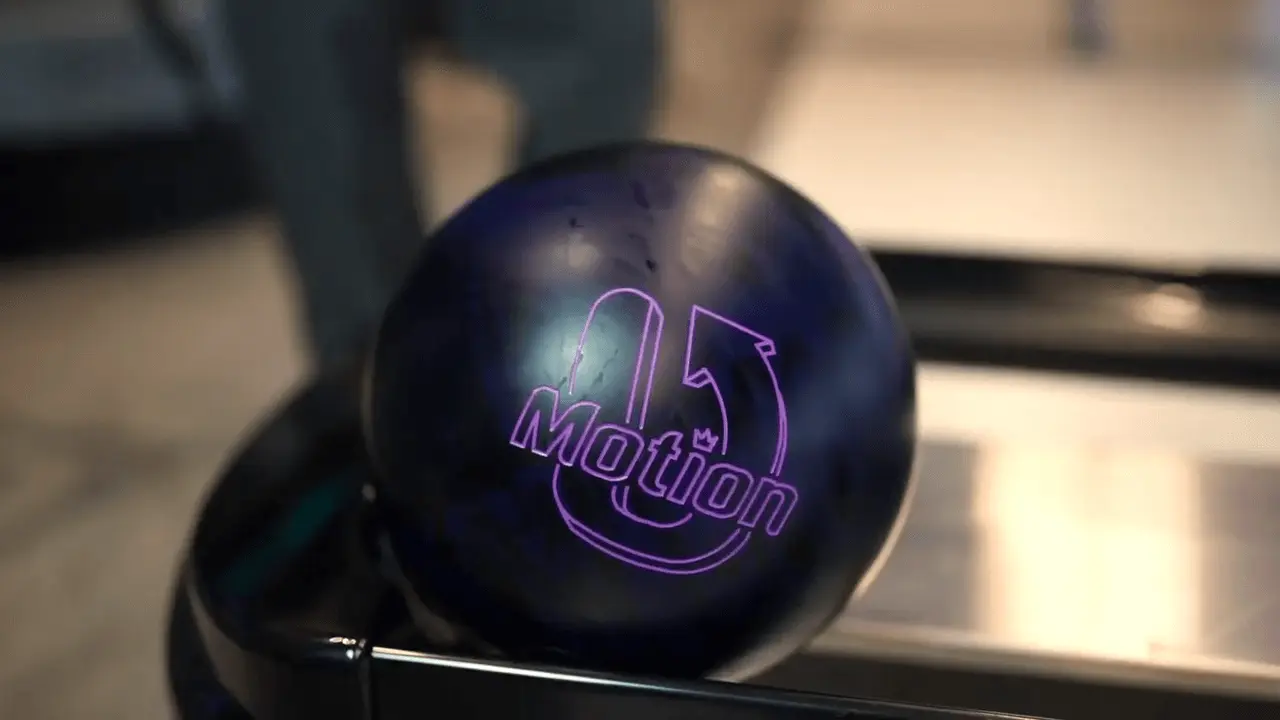 Pros
Hitting power just like reactive resin bowling balls
Controllable, predictable, and move smoothly on the lane
Good bowling ball for two-handed and high-rev bowlers
10-Storm Fever Pitch
The storm also stands in the list of leading bowling ball brands that always try to innovate in the bowling world.
The storm fever pitch shows its performance and is known for being stronger on the backend compared to all the urethane bowling balls from the storm. Even more punch power than its predecessor pitch blue which was also a leading bowling ball in its place.
The block shape symmetrical bowling ball design with high RG increases the control and smooth roll on the lane and low differential with POWR CTRL urethane coverstock enhances its backend motion of the fever pitch.
Moreover, the feature of the tour block of fever pitch makes it superior over other predecessors making it stronger down the lane.
At the time of testing on different bowling lanes, we analyzed that it moves just right and delivers a stronger move on dry lanes. The ball also has good feedback on medium-oil lanes.
The fever pitch doesn't read the lane early as compared to pitch black during testing but it has more backend reaction than pitch blue however compared to the black and blue pitch from the storm that was too early and not good down the lane.
This best urethane bowling ball has great construction and good hook potential. The bowling ball works great and produces good traction on the wood lanes. Decently move when the oil begins down the lane on a shorter pattern.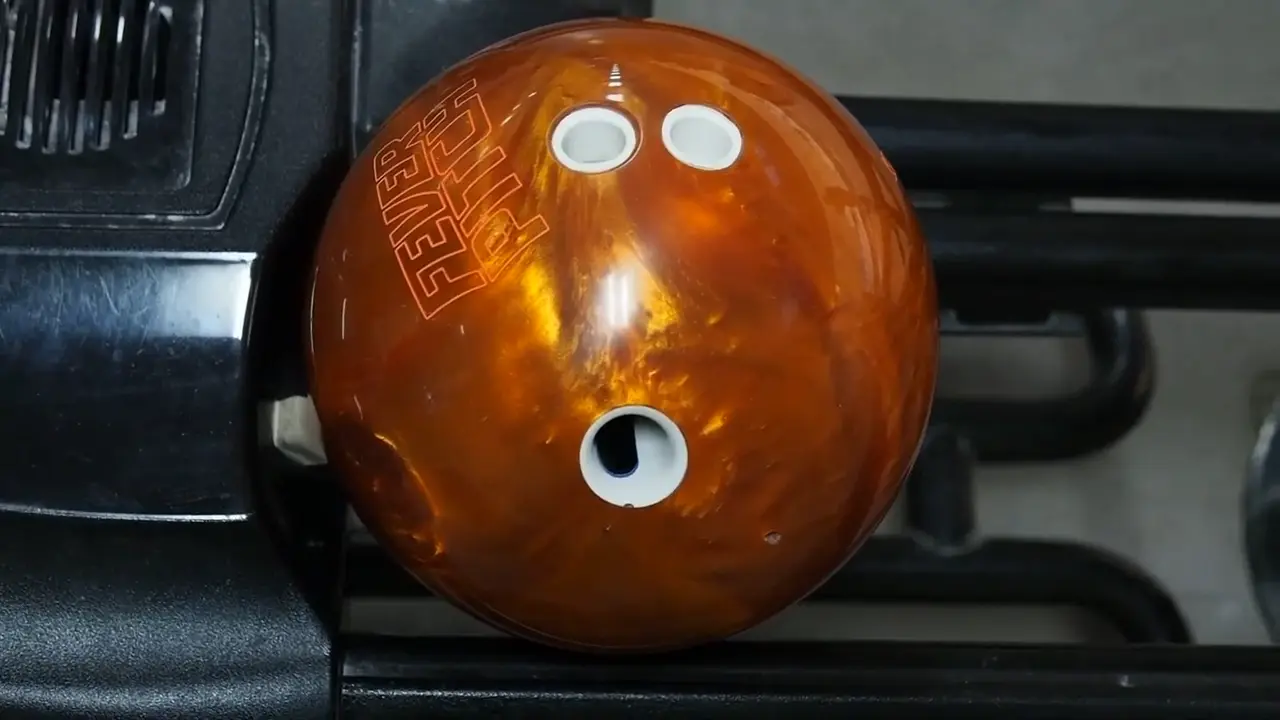 Pros
Stronger down the lane
Durable construction and hook bowling ball
Both characteristics of urethane and reactive bowling balls
Cons
Does not provide initial reactivity when the lane is oily.
Conclusion
Every bowler has their own kind of expertise and can manage a bowling ball that works according to them. Maybe one bowling ball works for one bowler and not for another so we always look for bowling balls that fit according to them.
The list of the top 10 best urethane bowling balls is selected according to their performance. The list is analyzed and tested by our team to make a good purchase.
Related Questions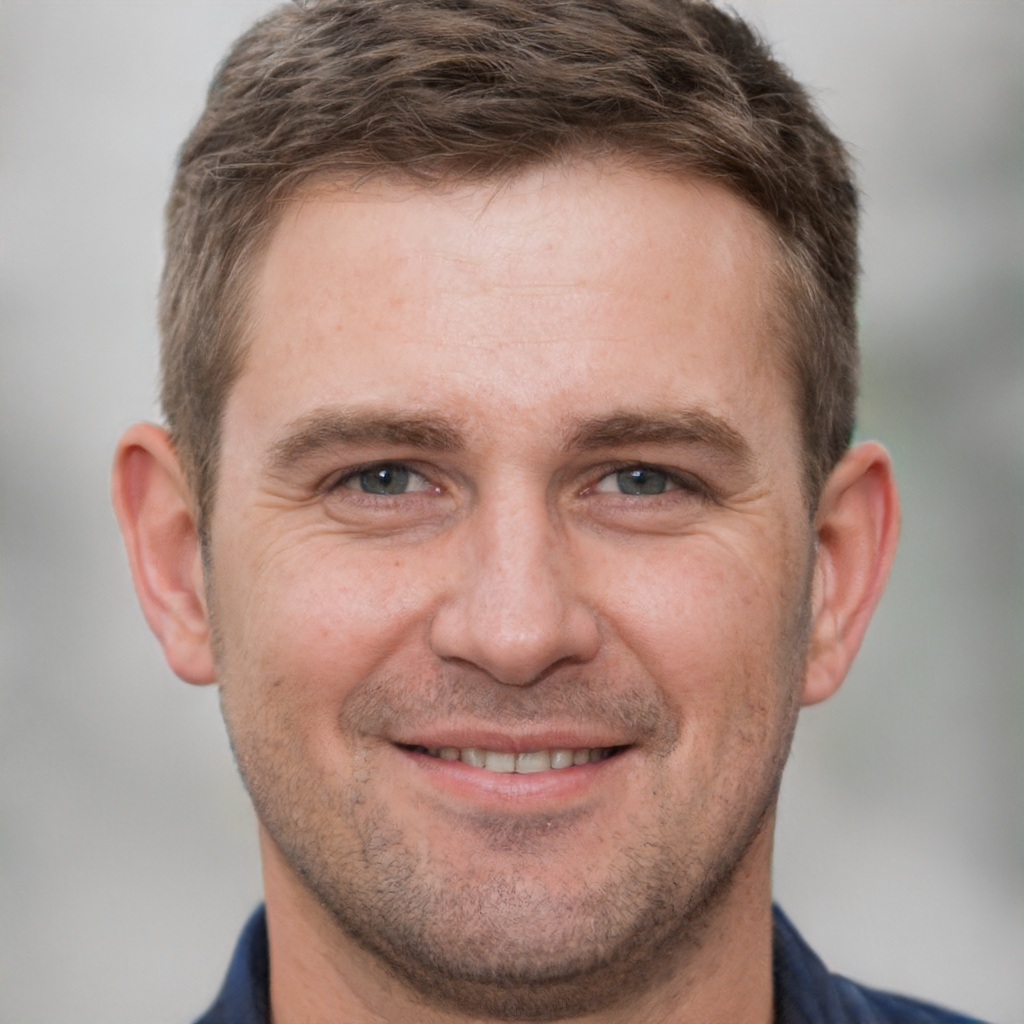 William Martin is a passionate bowler who spends most of his weekends playing the sport. With years of intense experience under his belt, William decided to share his knowledge by creating BOWLING OCEAN. Join me on this journey to explore the world of bowling and discover the tips and tricks to becoming a pro.