10 Best Bowling Balls for Dry Lanes 2023 | In-Depth Review
When bowling on dry lanes, you need a bowling ball that does not encounter the surface quickly, which will eventually lose its momentum or hook earlier. The bowling ball should have enough traction on dry lanes and should not lose energy before reaching the target.
A bowling ball's coverstock material is the first and foremost consideration in such a situation. Urethane coverstocks provide excellent traction without any additional gripping on dry lanes. Reactive resin is another option that provides extra traction on dry lanes due to its low surface grip.
To find the best bowling balls for dry lanes one needs to look at different characteristics of the bowling ball either its coverstock or core. No need to worry anymore, we have collected a list that is highly optimized for dry lanes.
Let's jump into the review section.
List Of 10 Best Bowling Balls For Dry Lanes To Buy
Brunswick Tzone Deep Space Bowling Ball
Brunswick Rhino Bowling Ball
Pyramid Path Rising Bowling Ball
Hammer Raw Bowling Ball
Storm Pitch Black Solid Urethane Bowling Ball
Ebonite Maxim Bowling Ball – Peek-A-Boo Berry
Pyramid Clear Basketball Bowling Ball
DV8 Alley Cat Bowling Ball
Roto Grip Rubicon
Storm Fever Pitch
1-Brunswick Tzone Deep Space Bowling Ball
Brunswick is famous for making bowling balls with appealing colors that are budget-friendly. This bowling ball comes with 9 different color options that you can choose from; however, the deep space is the prettiest and most well-liked among the bowlers.
The ball actually performs well on dry lanes and if you're a beginner who wants straight shots then obviously Brunswick Tzone Deep space can be your choice. The bowling ball also creates a certain amount of hook if you throw the ball with high rev.
As a spare bowling ball, the durable coverstock makes it more robust for the lane and easy to use. Additionally, the core produces more rolling capabilities that knock all the pins on the row.
The ball is well-picked for newbies who just started their bowling journey and want to learn the basic rules of bowling and also utilized by professionals as a spare ball for straight and cleaner shots.
Furthermore, the bowling ball comes in strong packaging that keeps the ball safe from scratches and breaking during delivery.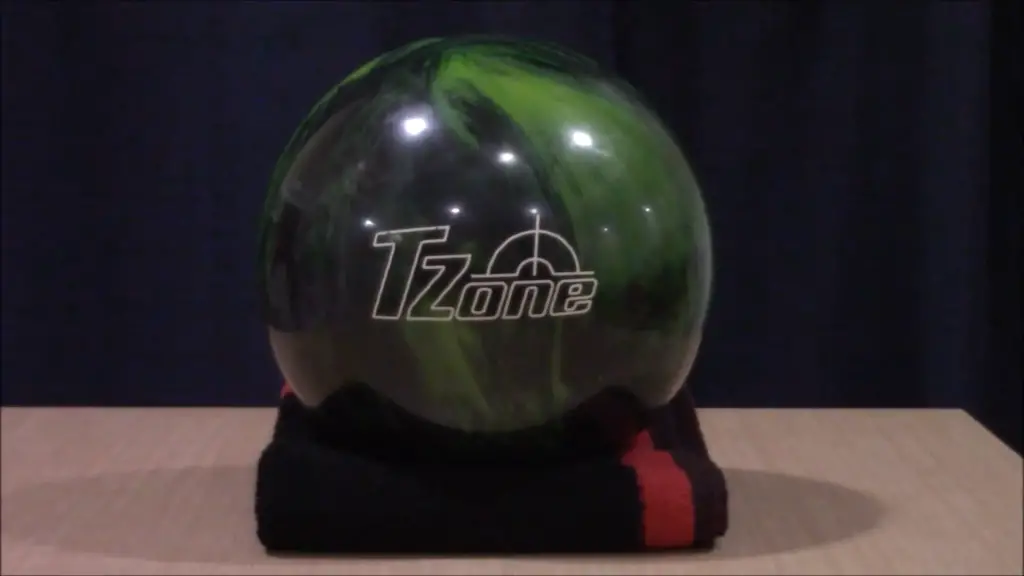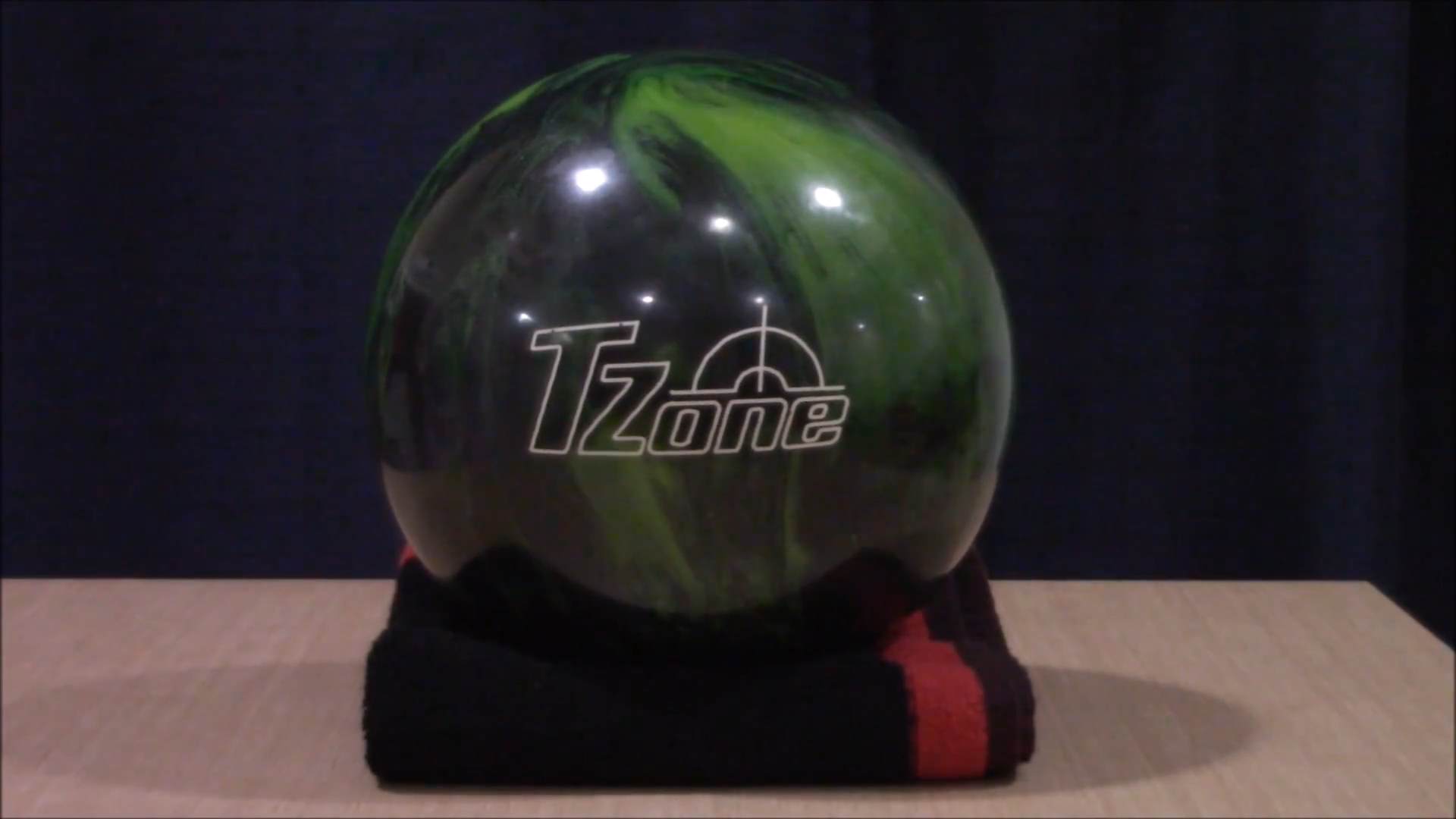 Pros
Affordable
Easy to use for beginners
Straight bowling ball
Appealing color options
Cons
Not suitable for oily track if you use
2-Brunswick Rhino Bowling Ball
Another bowling ball from Brunswick but unlike the previous one, the Brunswick rhino is a great choice for the hook. It's a fine option for bowlers who just want to learn how to hook a bowling ball and try to implement the techniques to curve in different angles.
Beginner Bowlers who prefer to play on dry lanes utilize the ball for its performance, especially intermediate and professionals who take extra benefits while playing on dry lanes. It can be also used on light oil but people with low rev need some coverstock adjustments.
While playing with a Brunswick rhino bowling ball, you will clearly see an improvement in your score and ultimately accelerate your gaming experience. It is made from pearl reactive resin that is extremely smooth and easy to use.
Furthermore, the bowling ball is equipped with a symmetrical core in the traditional light bulb shape that produces a decent rolling capability and good back-end motion. The core contributes to a hook when the bowling ball hits the dry backend of the lane and you can create a quite good hook if you throw with high rev.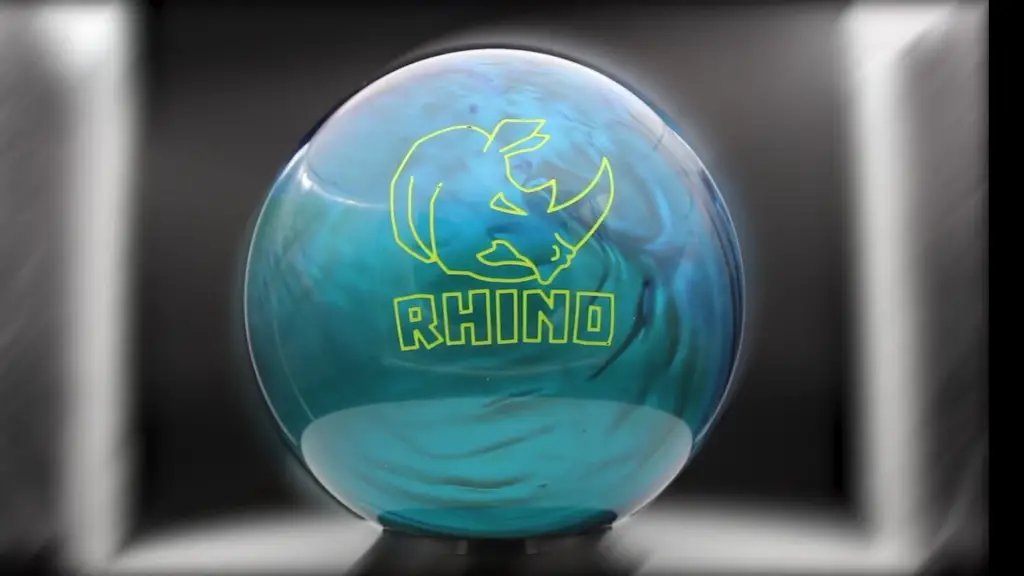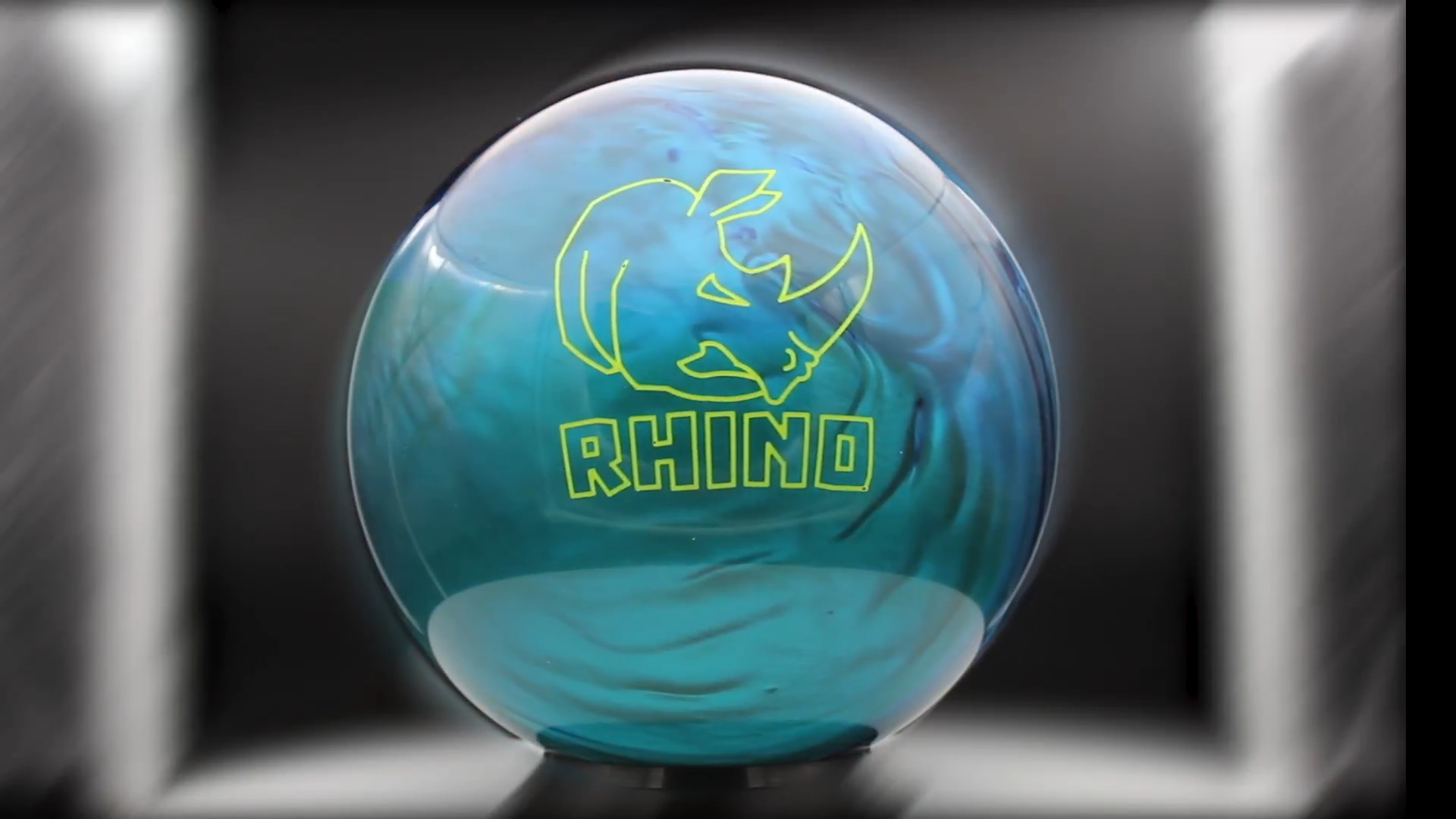 Pros
Nicely controlled and easy to use
Beginner-friendly
Easy to control
Deliver a decent hook
Cons
Relatively low hook potential
3-Pyramid Path Bowling Ball
Pyramid is the brand that made a position in top brands within just a single decade after being established. They become famous while manufacturing bowling balls that are beginner friendly and relatively affordable.
The pyramid path bowling ball is specially designed for lanes with dry conditions and produces a slightly good curve if the lane is too dry. The ball delivers a moderate hook and you don't need to worry about a big hook when you are with the pyramid. Although if you play some spare shots, the ball is good to go with 7 to 10 pins.
Corresponding to its coverstock, it is made from polyester which is robust and performs well on dry lanes especially. Due to its pancake, the bowling ball assists beginners to add more control while playing.
Additionally, the new era core assures that you utilize a wide variety of drilling options, and also it's easy to drill.
The wide range of weight options makes it suitable for kids to professional players and also comes in various colors with innovative designs. However, the ball is not good to play on heavy oil lanes and you can't throw the bowling ball on oily lanes unless the pattern is short.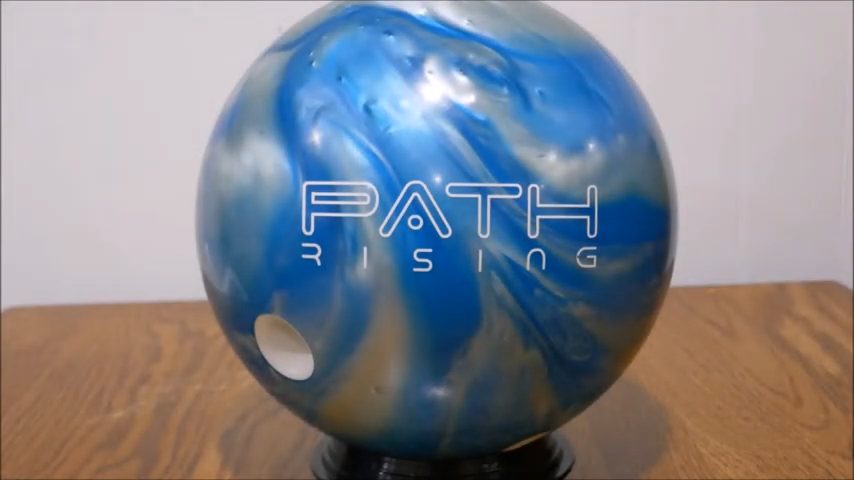 Pros
Deliver decent curve when the lane is dry
Good bowling ball for beginners
Easy to drill and a wide variety of drilling options
Attractive coverstock
Not a good option to play on oily lanes
Cons
Not a good option to play on oily lanes
4-Hammer Raw Bowling Ball
Hammer is a well-liked bowling brand for its performance from the first ball they release. They understand the coarseness of the surface and design a ball specifically the condition of the lane. While testing, we analyzed Hammer Raw rolls just like the Brunswick Tzone bowling ball.
The construction of the ball makes it prepare for overall aggressive shots on the lane. The ball is designed for bowlers who just want to learn how to hook a ball and accelerate their bowling skills from straight shots. You can create much more hooks if you give rotation to the ball.
Additionally, the solid reactive resin that is used in the ball creates more fractions on the lane and when it combines with the symmetric core, the bowling ball provides quite decent control and rolling motion on the lane.
However, if you use the ball on some oily or synthetic surface, it will not create a hook that much but somehow if you're a slow-speed player then it works well on dry lanes.
The Hammer raw comes with 4 different and incredible color options that are suitable for all levels of bowlers. It also includes two fantastic pearl bowling balls and if somehow you're looking for a straight bowling ball then the pearl version delivers more accurate and straighter shots.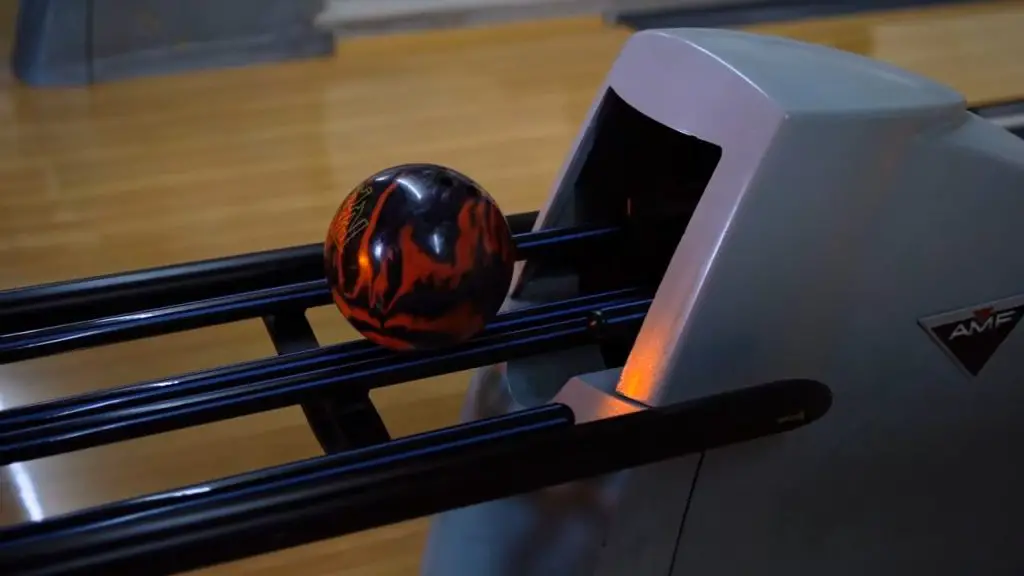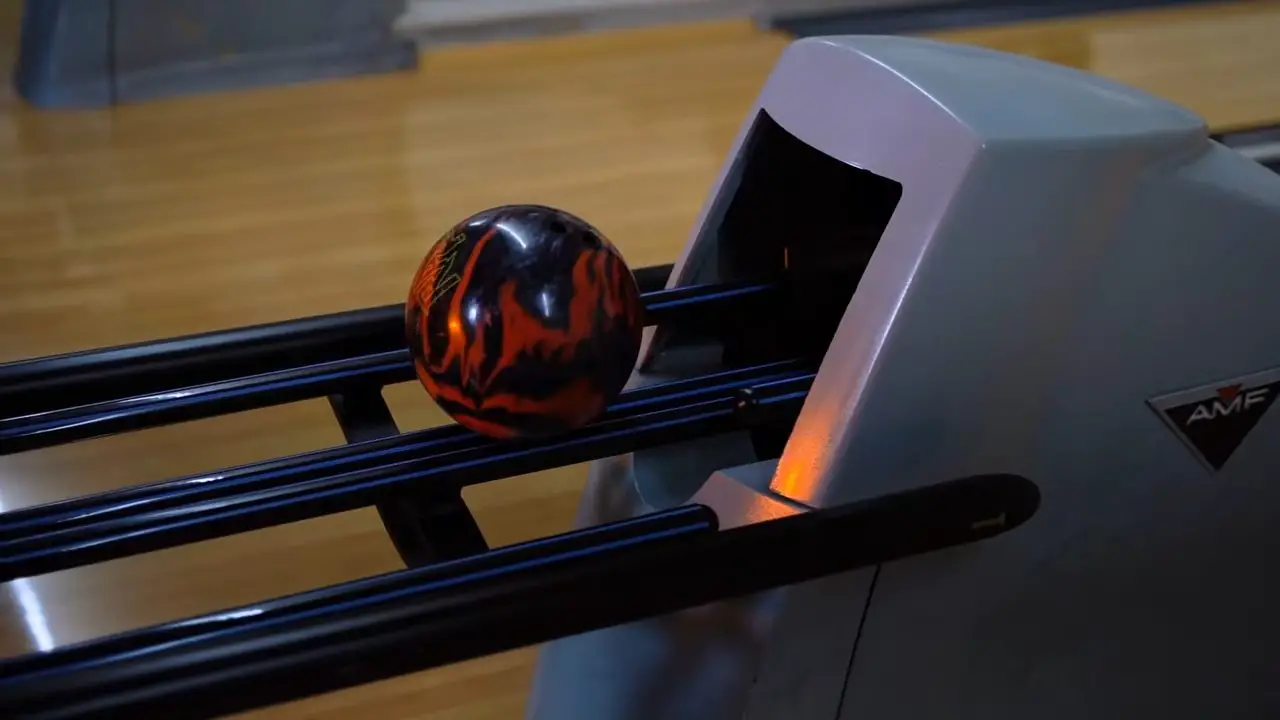 Cons
Skid too much needs to be clean if you play on some oily surface and you will not get the expected results if you throw at high speed.
5-Storm Pitch Black Solid Urethane Bowling Ball
This bowling ball from the storm for dry lanes will give you a satisfactory and superior experience of urethane coverstock that you will never accomplish in any bowling ball.
Storm pitch black solid is designed for both low and high rev players due to its predictability but during testing and analysis that low rev bowlers should know how to control the bowling ball and know the basics of the throw.
When it comes to lane condition, the lane is suitable for dry and light oil or also preferred on wood lanes as well. This urethane bowling ball ultimately understands the lane condition and reacts accordingly. The 1000-grit finish of the bowling ball supplies unique and good early motion on the dry and medium oil pattern.
The ball reaction is optimized for hook shots and produces an exceptional early hook due to its low differential and higher RG. The ball also utilizes a straight shot if you release the bowling ball with more power and strong delivery.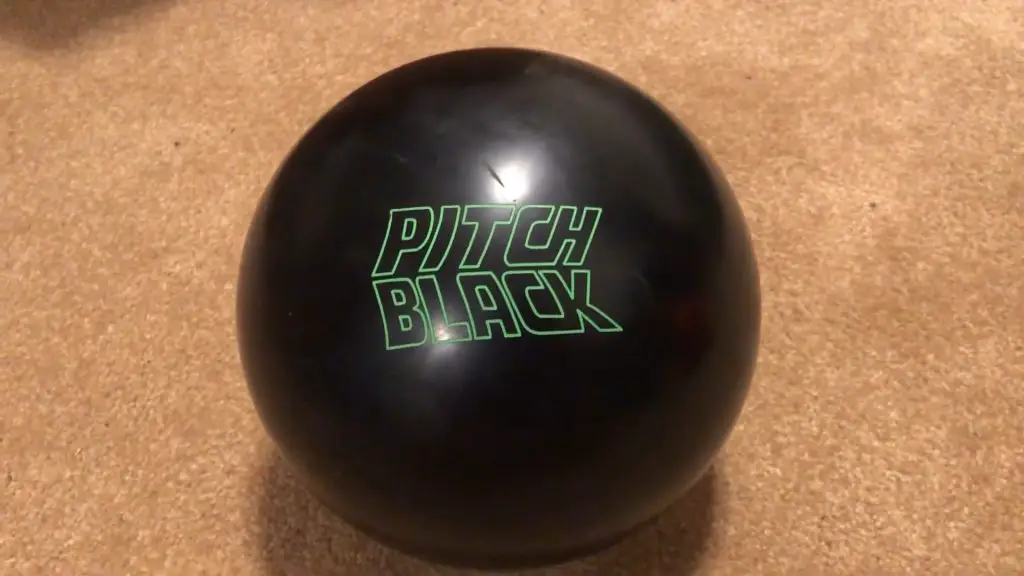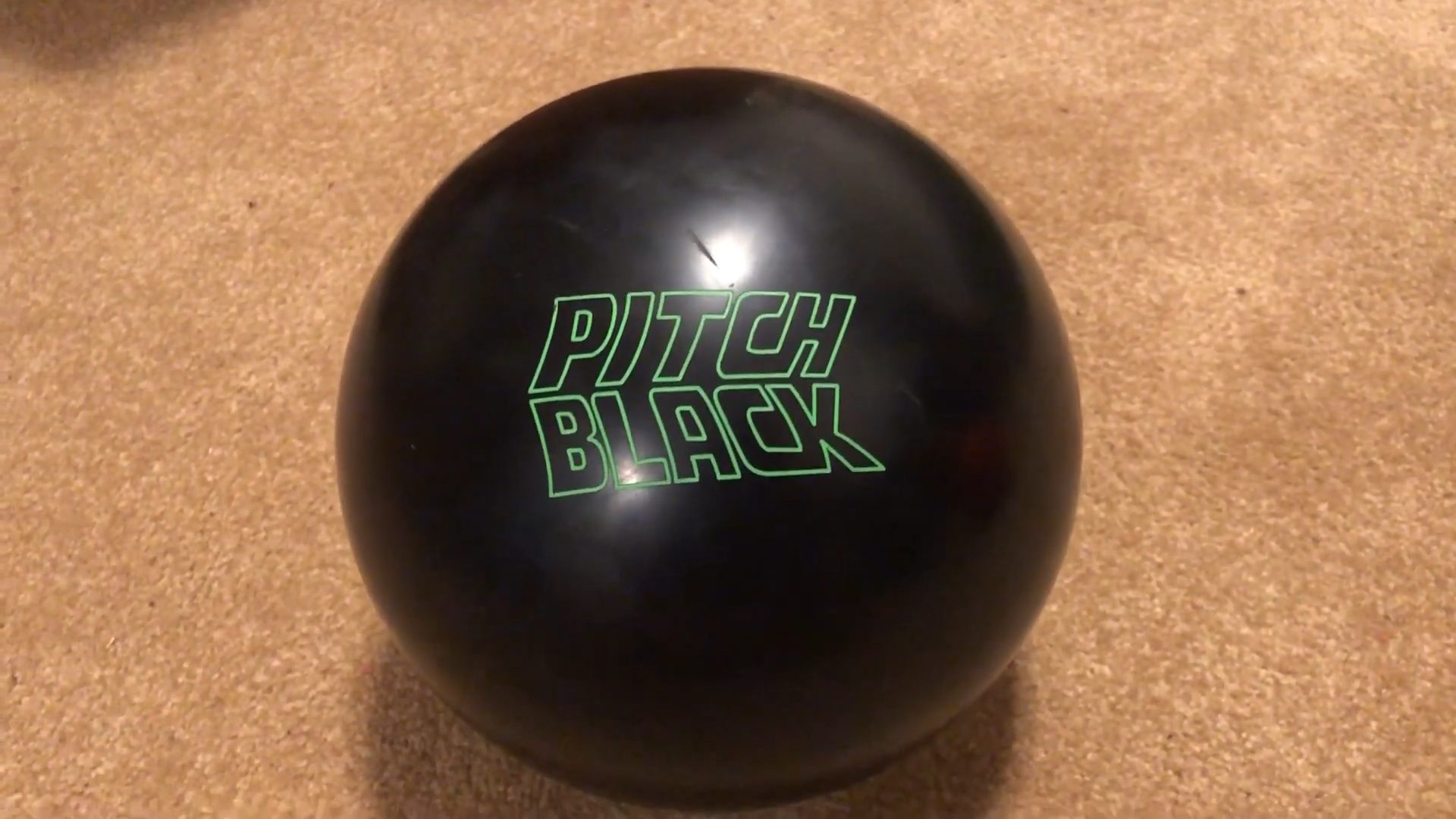 Pros
Recommended for both high and low rev player
Deliver exceptional early hook
Quality urethane coverstock
Cons
It May be difficult to control the ball in mid oil lane for low rev player
6-Ebonite Maxim Bowling Ball – Peek-A-Boo Berry
Among the top manufacturers, Ebonite also imparts its position by constructing high-performance bowling balls from beginner to advanced levels.
The ball is mainly designed for the straight reaction that is nicely controllable on fresh dry lanes but it's not recommended to use on oily lanes otherwise it will skid too much on the lane.
The polyester coverstock with a shiny and vibrant color appeals to the eyes and gives a good experience while playing in the daytime or in black light as well. The bowling ball also comes with various weight options that can be utilized from kid to senior bowlers.
Pros
Controlled nicely on fresh dry lanes
Shiny and vibrant color
Hard polyester coverstock
Cons
Skid too much on oily lanes
7-Pyramid Clear Basketball Bowling Ball
Another pick up from the pyramid that is different from traditional bowling design and comes with clear and simple color just like a basketball.
The pyramid clear ball features a polyester coverstock that enables you to polish the bowling ball without affecting the surface and make the ball more shiny and clear. The symmetric core delivers a more accurate shot down the lane when encountering a fraction and goes straight.
If we talk about the lane condition, the bowling ball is preferred to play in dry condition and real head turner on the line.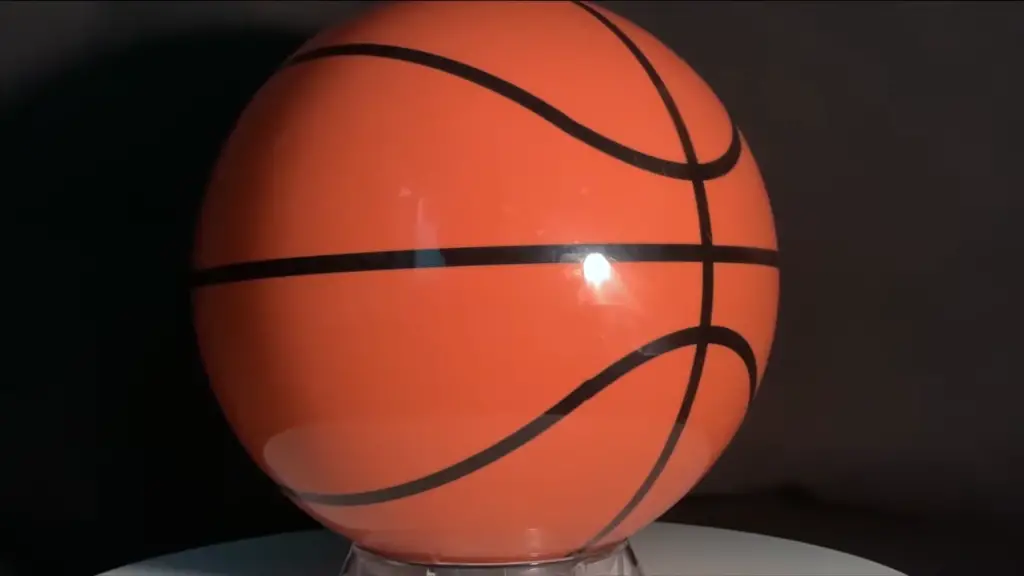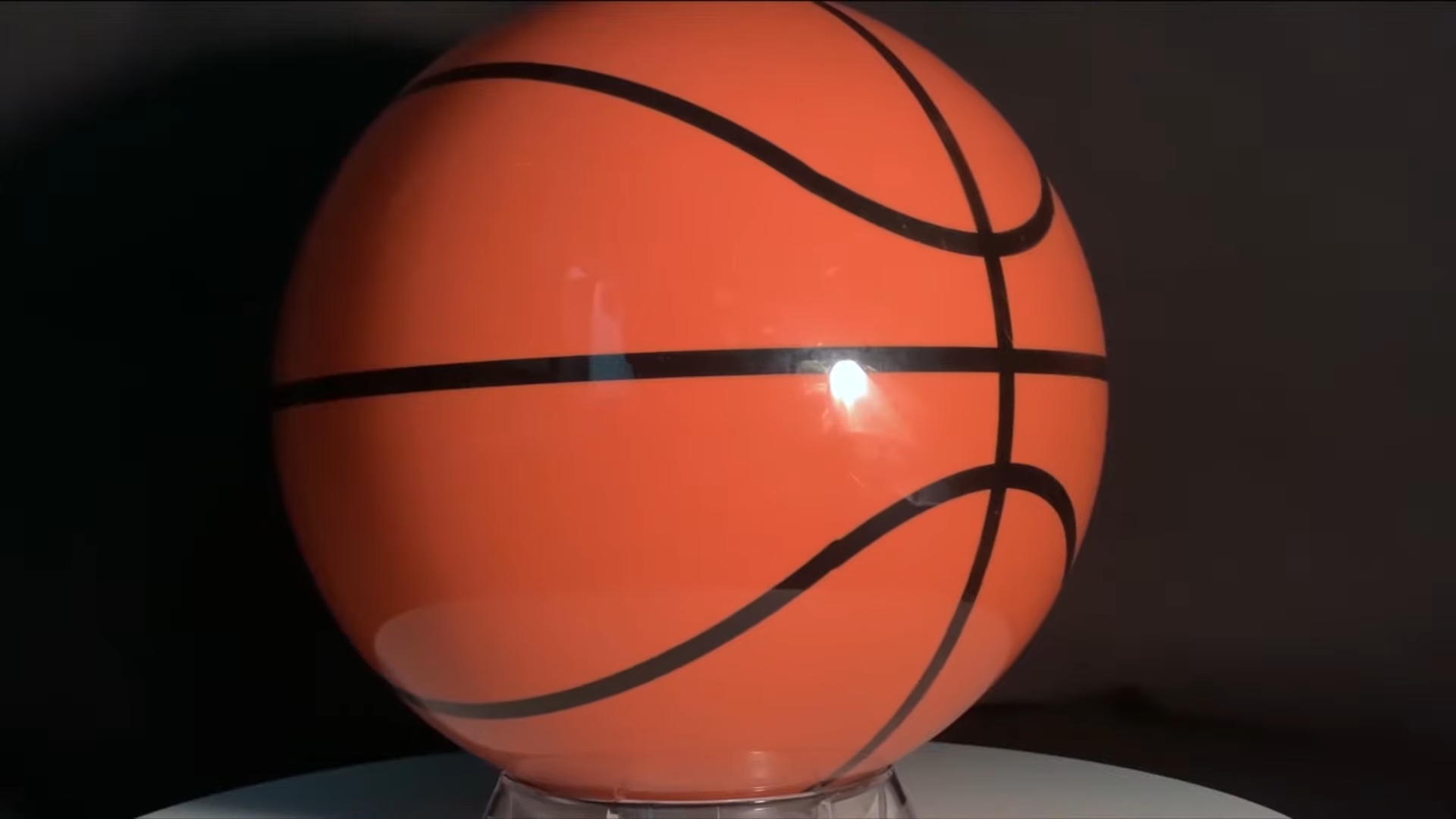 Pros
Clear and simple bowling ball
Real head turner
Get a straight shot in a good compliment
8-DV8 Alley Cat Bowling Ball
Bowling becomes easier when you have more control over the ball and it can only be achieved by a particular ball that is able to provide also. The DV8 alley cat is known for its great and impressive control of the lane.
The bowling ball is designed for speed-dominant players and rolls smoothly on the lane delivering a quite good backend action by preserving enough traction. Respectively to its lane recommendation, the ball is good to play on a light-dry lane pattern and provides a straight reaction with a minor hook at the end of the lane.
The ball also has a fascinating design and color options and you can pick from 3 different kinds of colors. Furthermore, the ball has a great hook and you can actually give a good curve with more rev in a high axis rotation.
Pros
Good for speed dominant player
Deliver a good straight shot and can also be used for hooking with high revs and rotation
Fascinating color options
Cons
In spite of lane oil conditions, only moderate hook potential can be predicted.
9-Roto Grip Rubicon Bowling ball
This bowling ball in the list has a solid reactive coverstock design in a way that can control any fraction on the lane and increase performance. The union of both core and coverstock enables smooth motion and delivers a phenomenal straight shot that knocks all the pins.
The black pearl color indicates the surfacing of the ball that directly goes down the lane by avoiding the fraction on the lane.
The new and solid core of the Roto grip rubicon enhances the ball to rev up and create a quite good rotation and it can be a good choice of all types of rev rates and styles.
Additionally, the asymmetric core is enough for high rev players when the lane is broken down. Also, the ball sets longer on the lane when it is thrown by the low rev players. The low rev player probably avoids utilizing a giant bowling ball but in the case of this beast, they will get much action from this ball.
Pros
Controlable on fraction
Recommended for both high and low rev bowlers
Solid reactive coverstock that delivers smooth motion
10-Storm Fever Pitch
The storm fever pitch features a block-shaped core design that has a very high RG and low differential that indicates how the core will provide strong movement on the lane.
The ball is considered to play on dry to medium pattern oil however if you want a stronger move then a dry lane will be extremely beneficial. The ball is also analyzed on the wood lane and it works great on high fractions as well,
This bowling ball from the Storm also delivers a decent hook potential and its symmetrical core maximizes the control over the ball and ensures a smoother roll on the lane.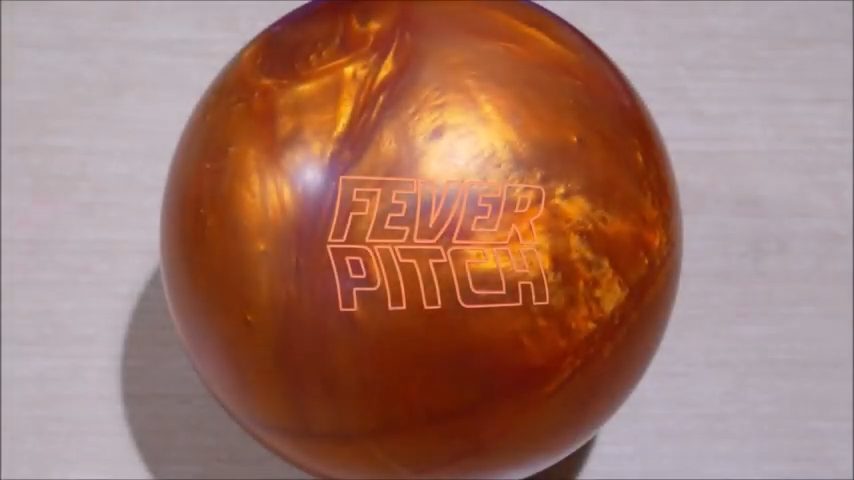 Pros
Strong movement on the lane
Controllable on a high fraction
Decent hook potential
Cons
Does not provide initial reactivity of power if the lane is too oily
Conclusion:
The list is a collection of the best bowling balls for dry lanes 2023. To select an appropriate ball, it widely depends on what reaction of bowling you probably play on lane whether it's creating a curve to the ball or straight shots.
Have a happy bowling day!
Related Questions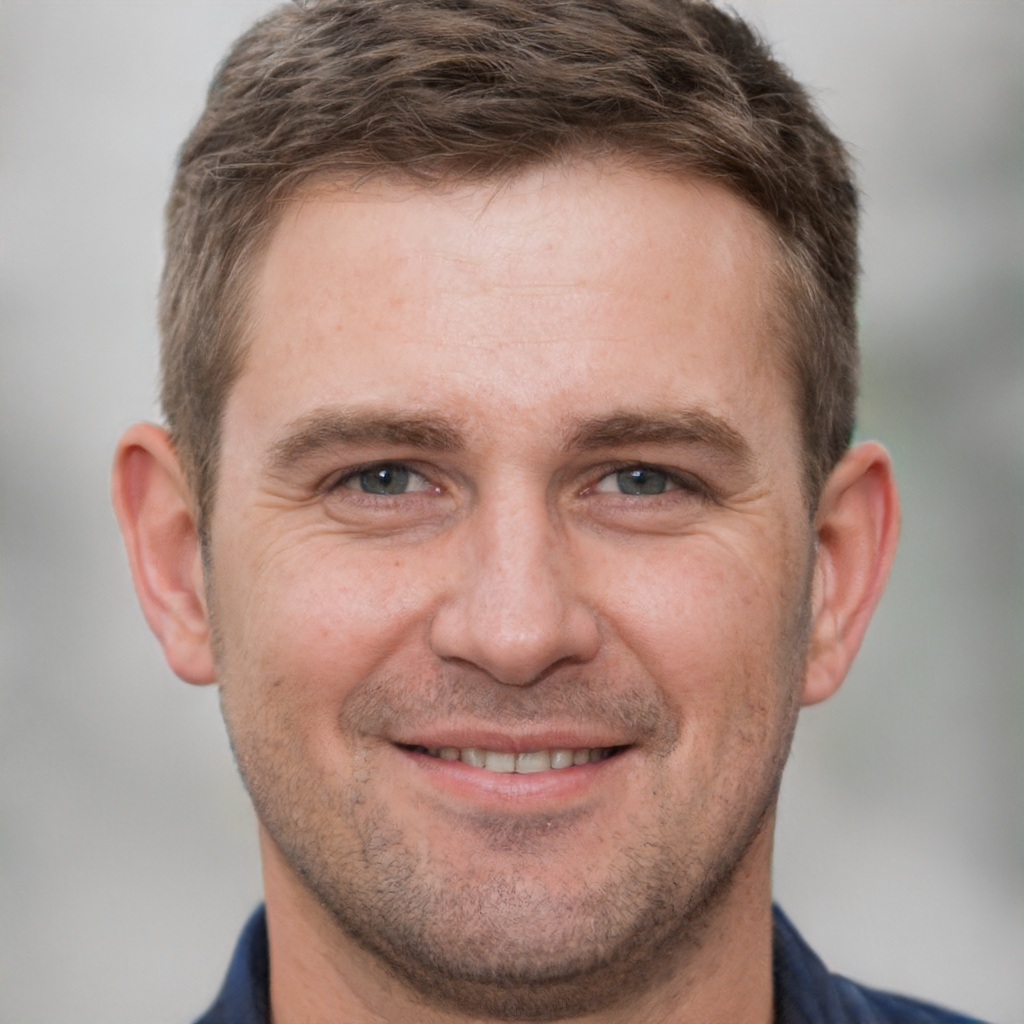 William Martin is a passionate bowler who spends most of his weekends playing the sport. With years of intense experience under his belt, William decided to share his knowledge by creating BOWLING OCEAN. Join me on this journey to explore the world of bowling and discover the tips and tricks to becoming a pro.