What To Do With An Old Bowling Ball – 13 Repurposed Ideas
Did you plan to buy a new bowling ball or replace it because the old bowling ball lost its reactivity, just like it should need to deliver?
Your old bowling ball could be your good partner for years but with the passage of time, the equipment needs to be upgraded. In such scenarios, you might be thinking about what to do with an old bowling ball
Just throwing the old bowling ball somewhere, you can still re-use it for some other purpose, or if it's still in good condition, it can be a treasure for a needy one.
This guide is specially designed for you on how you can repurpose your old bowling ball in different areas and you will wonder how many options you have.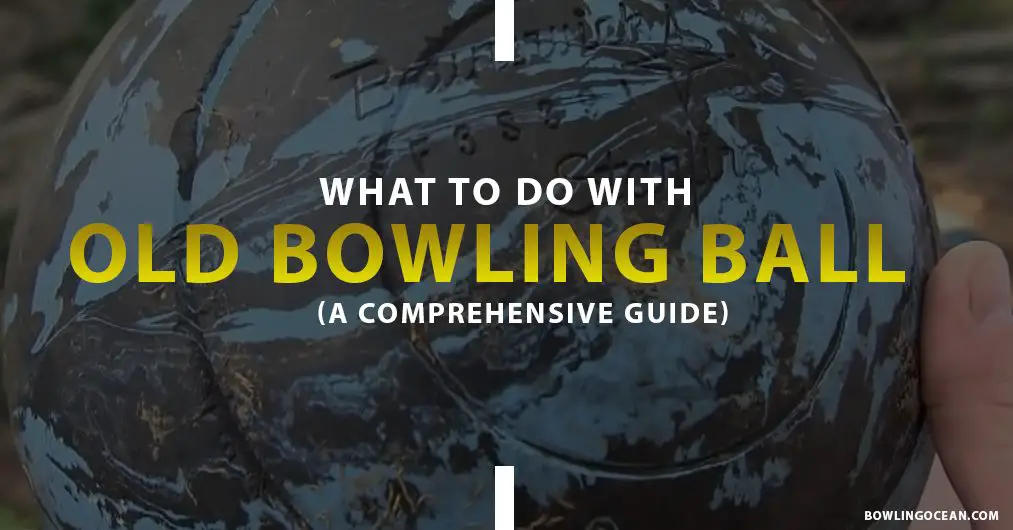 Can Bowling Balls Be Recycled?
The bowling ball is not just like other equipment that is used in different sports that can be recycled in a few steps or thrown away in the traditional process.
Unfortunately, it's not possible to recycle the bowling ball which consists of different parts including core, filler, and coverstock that are further assembled from different materials.
There are 4 different materials used for coverstock and all are dissimilar from each other either Polyester/plastic, urethane, reactive resin, or particles. Similarly, the core is made of powdered materials such as calcium and iron mixed oxide including resin and catalyst that further solidify the mixture.
You can still utilize it for other purposes if the bowling ball is in good condition. It can be used for straight shots or you can give it to friends/family or needy ones in the bowling alleys.
What To Do With Broken/Cracked Bowling Ball
Before you know what to do with a broken bowling ball, first you just need to investigate how it happened that leads the bowling ball to this situation, so you don't go through the same process again and again.
There might be several reasons: either you are playing in the wrong lane condition or storing the bowling ball at some inappropriate room temperature where it can harm its inner part. You just need to know in your own scenarios.
Now, when it just happened to you, just try it and take an appointment near the pro shop whether it can be fixed or not, probably there are some solutions for fixing the ball. However, if there is still no hope and you thinking to drop it away into the trash, I prefer you to keep it near it and utilize it for several other things like decoration purposes or do some arts and crafts with it.
What To Do With An Old Bowling Ball
It can be a huge mistake if you have an old or cracked bowling ball but still don't utilize it for other purposes.
There are a lot of options that you can do with an old bowling ball and you will be surprised to know how helpful these are.
1-Fix-It If It Possible
The first and foremost thing to do is to fix the bowling ball if it's possible and chances are the ball can still return to its actual position.
If the bowling ball has some minor scratches on the coverstock or displacement of the core, hopefully, the ball delivers decent reactivity if you take advice from your local pro shop guy especially if he is your friend, he can assist you better.
Make sure fixing the ball is worth it also then go for it or if the ball is used for a long time and seriously needs an upgrade then buying a new bowling ball is preferred.
2-Use It In your backyard or Garden for Decoration
While using an old bowling ball, you can add extra beauty and make your garden even more attractive.
If you have a collection of old bowling balls, you can place them as a boundary line around the soil to keep them under during heavy rainstorms. It can also be used for edging flowers or making a boundary around the tree.
However, the single bowling ball can also be utilized for artwork in the garden like you can make a birdbath or make a custom fountain near the seating area.
A creative mind is always in search of unusable things in the house to make it repurpose for other places.
3-Put It Over Table Of Office Or Home As A Showpiece
No doubt, an old bowling ball with its beautiful and attractive texture is a ready-made showpiece invention that can be put in a guest room or office table to add extra beauty there.
4-Re-Use It To Make A New Game
An old bowling ball can be utilized for several other games that you can make according to your own way with your own rules.
Likewise, you can build a bowling ball billiard court in your yard with friends and enjoy it with them.
5- Use It For Some ArtWork
Sometimes, probably the bowling ball becomes cracked or broken that can't fit somewhere with its full appearance but due to its coverstock material, it can make a way for tons of ideas for crafting.
You can make jewelry items in the home e.g. resin rings, bracelets, pendants, etc. You can also watch different videos on the internet to get an idea, of how you can make them.
Other than jewelry items, you can make a coin bank also, make a skull with some painting on it ( I know the sound looks awkward but yes it works pretty well), and several other things you can try.
6-Utilize It For Home Workout
When there are several other options to utilize an old bowling ball in another area why not make it a weapon for your muscular physique?
You can turn the bowling ball into gym equipment, somehow a dumble that can help you to boost your biceps and triceps muscle building.
7-Donate It Or Sell It Locally Or Online
Donating or selling a second-hand bowling ball is another great way to restore it rather than throwing it just away. You can find a place for donating/selling either locally or online easily.
By using an online way, donating a bowling ball is quite effortless and you don't need to leave your home. There are several online forums e.g. facebook marketplaces or running ads on social media. If your purpose is to sell the bowling ball online, there may be you can not do much due to the shipping costs.
You can also visit a nearby bowling alley or pro shop to sell your bowling ball but make sure the bowling ball is somehow in good condition.
Can you donate bowling balls?
Of course, you can donate your bowling ball and you will find several places where it can be donated.
Donating anything is traditional either its shoes or clothes and a bowling ball can be a good option for those places where it fits in.
How And Where I Can Donate A Bowling Ball
Donating a bowling ball would be a great solution that can become someone's treasure who could not afford it.
There are several areas where you can donate a bowling ball, following are some of the places where you can easily reach out.
1-Donate It To School Bowling Team
In any school, there are several sports events or tournaments organized each year and probably there are some schools that also have bowling alleys where they need additional bowling balls.
Other sports e.g. football or basketball need much energy which can not be played by anyone. Found a school in your local area and offer them an old bowling ball as a donation but make sure the bowling ball needs to be in good condition somehow.
2-Youth Centers
There are different sports leagues organized in youth centers and they are always looking for equipment for different sports.
You can also donate your old bowling ball there and kids would love to use them, it would be good if the ball is in good condition and not broken.
3-Zoo and farms
Just like humans, animals also love to play with balls. Your old bowling ball can also become an activity for animals as well e.g. Big animals like elephants or bears etc.
Reach out to a nearby zoo or farm to donate there but don't throw them randomly and ask the zoo organizer as some of the zoos don't allow them. Also, confirm it, the bowling ball should not be broken or cracked much as this can harm the animals.
4-Thrift Stores
People who can't arrange expensive bowling can avail of your old bowling ball with a minimum amount as a secondhand ball.
However, some thrift stores don't accept bowling balls, so it's preferred to look in different places and find which ones allow it. The old bowling ball should be in good condition because thrift stores resell items and they don't store these bowling balls that need a significant amount of repair.
5-Local Bowling Alley
Dropping your old bowling ball into your local bowling alley is an easy and convenient way to donate it.
There are different bowling alleys that arrange or host bowling leagues for kids or disabled where who need different equipment. You can simply drop your old bowling ball there on your next visit.
Can I Sell My Old Bowling Ball
Selling your old bowling ball is a great way to earn some bucks in return. There are several marketplaces online and locally sold to pro shops.
However, in such places you may also find scams, always make a clear discussion related to your price tag and there are several chances you can sell it to someone who has a hard time managing a budget for an expensive new bowling ball and you can help them out with your own ball.
Following are some of the online marketplaces where you can either run ads campaigns or simply reach out to needy ones.
Try to sell ProShop
Craigslist
Facebook Marketplaces
Offerup
Letsgo
Related Questions
Can you throw away bowling balls?
Throwing a bowling ball away could be a dump idea, you can utilize your old or broken bowling ball with many other areas preferably as a decorative piece or art and craft, and donate it.
Are old bowling balls worth anything?
The amount of a bowling ball depends on its condition; however, you can take your bowling ball to any pro shop where they can tell you the exact estimated amount. Typically, used bowling balls get paid for 1$ per pound, for example, if the bowling ball weighs 16 pounds, the amount will be around 16$.
What do bowling alleys do with old balls?
Most professional players donate old bowling balls to youth centers or bowling teams in school/college and many of them throw them into the trash.
Conclusion
A used/old bowling ball can be used in several areas. You might be wondering how many options you have there. You can also sell it for a few bucks or donate it to youth clubs, school bowling teams, or nearby zoos.
Now, you will understand what to do with an old bowling ball when you are only thinking about throwing it away into the trash which can only cause an inappropriate incident.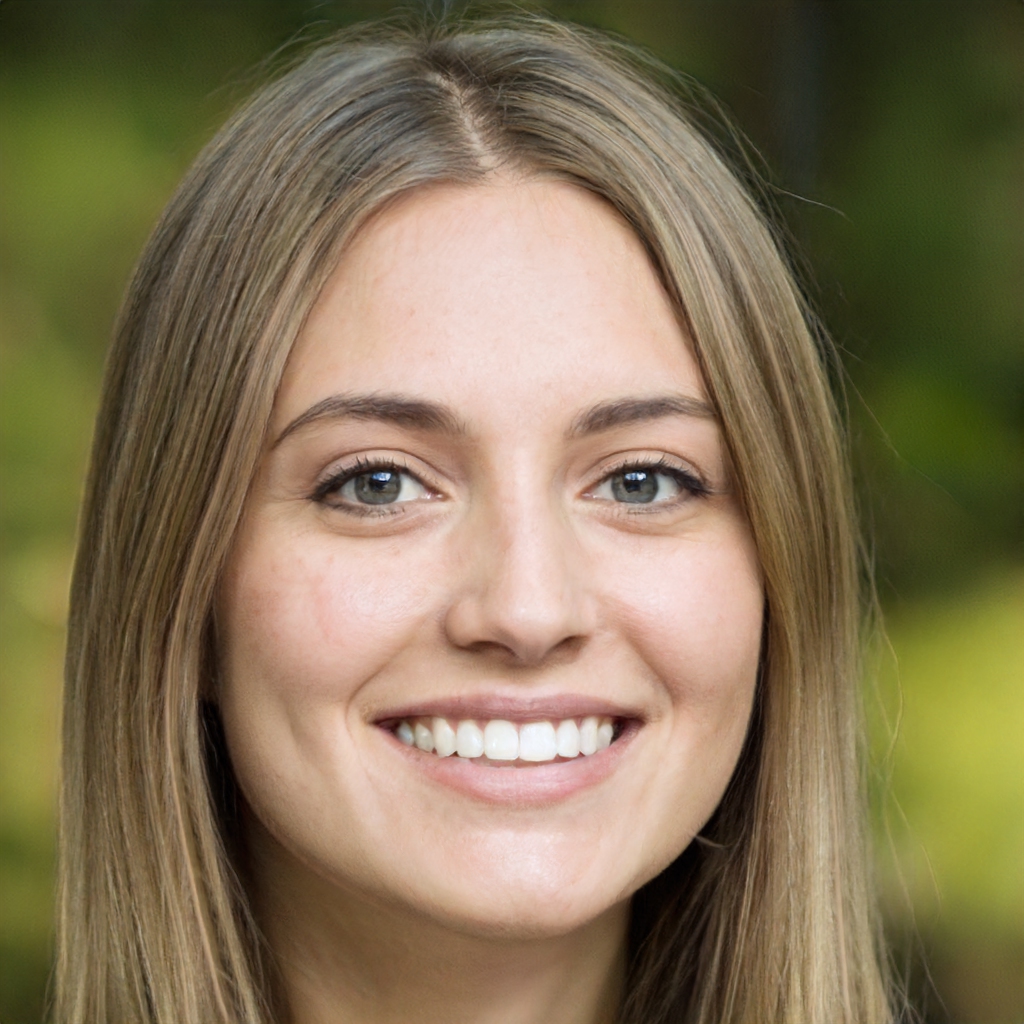 Ashley Ellison is a skilled writer and avid bowler. Her passion for storytelling and dedication to the sport have led her to participate in various national bowling leagues. With a unique combination of talents, Ashley approaches every challenge with creativity and a relentless drive to succeed.