What Basic Equipment Is Needed For bowling – All You Need to Know
It is necessary above all to possess a bowling ball in order to participate in bowling, however, at a competitive level, you will always need other basic equipment's that enhance your performance and give extra edge to you over your opponent.
There are several basic pieces of equipment mainly used for safety and performance and once you understand what basic equipment is needed for bowling e.g. using bowling shoes to avoid slipping, a customized grip, and appropriate weight for overall good delivery of the bowling ball.
This guide has all the elements to distinguish the use of bowling basic equipment and why you should utilize it in your bowling journey.
Importance Of Investing In Proper Equipment In Bowling
Having the proper equipment for bowling is important for several reasons. The right equipment enhances your overall confidence, comfort, performance, and consistency needed in bowling.
Performance: With the bowling ball with suitable characteristics including hoot potential, and type of rolling capabilities, the reaction has a more significant impact on the bowler's score and performance however It's crucial to find the bowling ball according to style and skill level.
Comfort: To prevent any injuries, having well-fitted shoes, wrist support, and the appropriate weight of the bowling ball is always a consideration for every bowler.
Consistency: A consistent shot in bowling depends on the usability of equipment that fits with your arm muscles and the rhythm of the throw. Consistency can only be achieved when you use the same equipment for every game.
Confidence: Whether you're a recreational or professional bowler, when you have the proper equipment in your bag you can never disappoint and lose faith just because the opponent has and you haven't. That's why I'm performing well in the game.
A list of basic equipment is needed for bowling
In any sport, you also need essential equipment in order to compete or survive in a better position.
As a beginner, the first priority is to pick the relevant and basic equipment for your journey. The list includes all the basic and professional equipment.
The Bowling Ball
The bowling ball is the most important piece in bowling that you will use throughout the game and comes in different weights, sizes, coverstock, and weight blocks.
A bowling ball comes in different weights starting from 6 to 16 pounds that can be utilized by different aged bowlers. It's recommended for beginners to start with a lightweight bowling ball or pick a ball by following the 10% rule of weight. You can also utilize a heavier bowling ball if you have a good physique and don't make strains after throwing several throws.
A coverstock, a most important piece of a bowling ball, and the outer shell of the bowling ball that interacts with the bowling lane impacts on your performance by up to 60-70%.
There are several types of coverstock used in bowling ball are followed:
Plastic/Polyester: The bowling ball with plastic/polyester coverstock is the most common, basic, and affordable bowling ball used by beginner/newbie bowlers for straight shots and almost low hook potential.
Urethane: This coverstock is mainly used by intermediate/advanced bowlers with additional potential and is relatively softer than plastic bowling balls.
Reactive Resin: The most popular and demanding type of coverstock among professional bowlers to generate that has insane hook potential and strong back-end reaction.
Particle/Proactive: The advanced type of reactive resin with tiny particles of glass, ceramic, and graphite generates more friction between the lane and the bowling ball.
It's important to consider before choosing the bowling ball to know or understand the skill level, style, and lane condition where you will throw the bowling ball.
After buying the bowling ball, you need to maintain the bowling ball for its healthy life span. Make it necessary to wipe off the bowling ball with any cloth or towel after every throw and consider resurfacing the bowling ball after 60-75 games.
Bowling Shoes
The second important thing to consider while entering into the bowling center is the special bowling shoes on the list.
There are three main purposes and reasons for bowling shoes being used in bowling centers for safety and performance.
Other than safety and performance, bowling shoes also help to keep the alley free from mud, grass, and debris that come with regular shoes and which can harm the bowling lane. The bowling alley is made from wood that is polished with oil, and fixing them, again and again, can reduce its efficiency.
These shoes have two different features and are built from leather and rubber that give you smooth motion in the bowling alley and the rubber on the heel assists you to give a quick break. Other regular shoes don't customize and provide good traction.
Being a recreational bowler, you can utilize the rental bowling shoes provided by the bowling alley, however, if you're a serious bowler to have shoes that have customized grip and decent traction you can go with performance shoes.
Bowling Bag:
To store all equipment always requires a bag. You will always need a bowling bag that you can use when you're on local tours.
The bowling bag has several pockets that can be used to keep all your equipment. There are different size bags with capacity where you put one or two bowling balls including shoes, towel, and gloves.
Bowling bags are designed to have rolling wheels and telescopes to move the heavy bowling ball from one place to another. Additionally, these bags are made from a special material that makes your bowling ball from scratches, dings, and other damages.
Choosing the right bowling ball depends upon your preferences and needs. Following are some of the key features of bowling balls to take a look into.
The number of bowling balls: Once you decide how many balls you have to use for bowling, if you have one bowling ball then you can go with one bowling ball bag otherwise there are bowling balls that have multiple portions of 2 to 3 bowling balls.
Size and Weight: Consider a lightweight and handy bowling ball if you carry the bag around the clubs and bowling alleys frequently.
Quality of the Material: The bowling bag should be durable enough to protect the bowling balls from damage. Also, check the zippers, handles, and straps that can't break during carrying.
Extra Spaces: If you are looking for a bag that has multiple compartments to store the towel, shoes, and other bowling equipment in one place, you can also consider such bags.
Budget: At last, the bowling ball meets your needs within the budget.
List of other bowling equipment list for Safety and performance
The second part of the list includes the equipment that is used for safety measures and to increase performance in bowling. You will notice all these bowling accessories in professional players.
There are some pieces of equipment that you should need to look at if you want safety and wants to protect yourself from any injury if you don't follow any mentor in your club.
Wrist guards:


While playing bowling, safety is the utmost priority whereas hand and wrist are commonly engaged during playing. The wrist guard assists you to hold the ball in the proper position and provides a better release of a bowling ball.
Use the wrist brace for training or as a beginner but do not rely for a long time on it, you will depend on it. If you want to increase consistency in a throw or in case you observe movement in your wrist, you can use it.
When you understand the mechanism of the wrist brace and reach such a position then you can stop wearing it. People are performing better without using it.
Finger Tapes: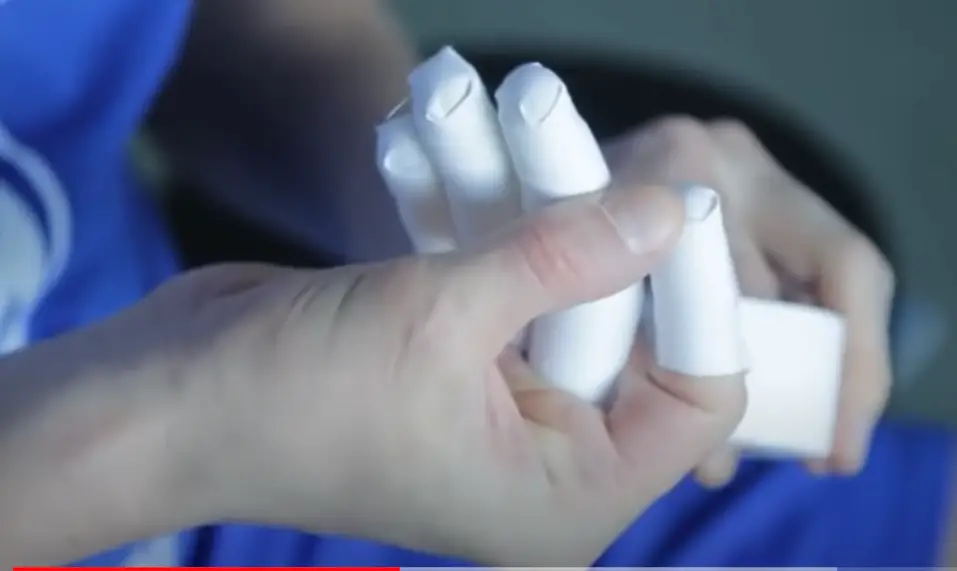 Finger grip and release are the key things in bowling if you keep scoring. If you don't have a proper grip on the bowling ball you may lose control and can cause injury.
During the day, a person's finger size may change due to temperature, the food they ate, and the use of hands throughout the day. If you are using, a bowling ball from the club but not a personal one, you may/should that ball that fits you well in the finger. For this purpose, finger tape is being used.
Powder: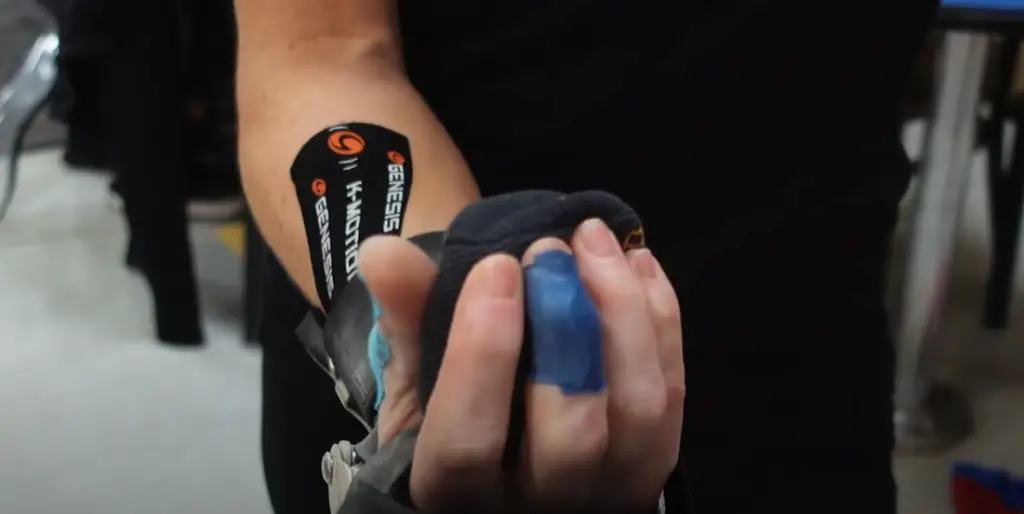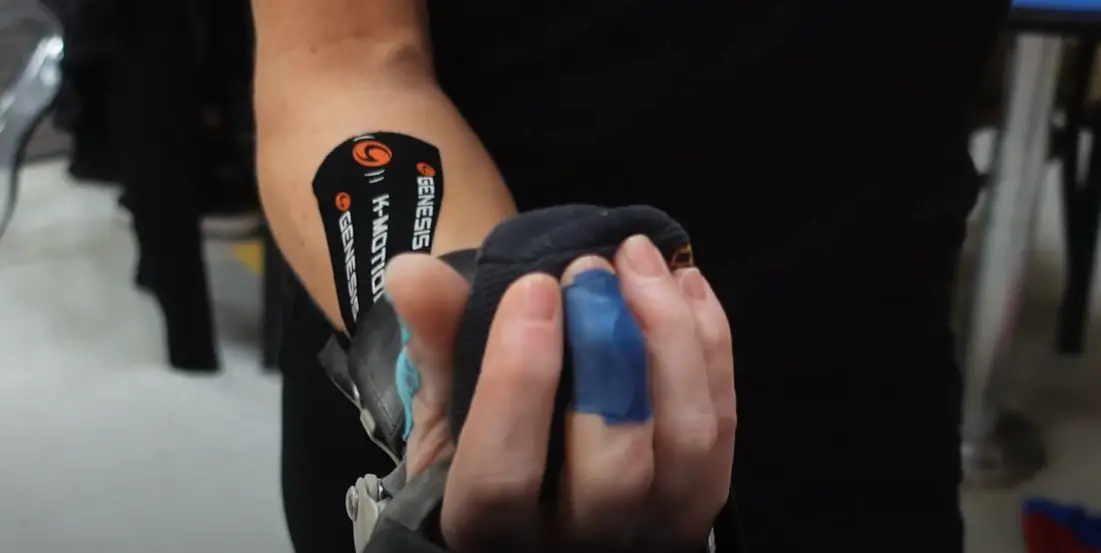 You know grip always plays a vital role in releasing a bowling ball, swinging, and controlling the ball. By using powder, you can decrease the moisture of the hand.
The powder is actually used for shoes as well, it increases the fraction in your shoes that helps you to perform better in the alley. You can use any kind of powder including baby powder.
Microfibre Cloth/Towel:
What happened when the ball traveled on the lane toward the pin, it collect oil on the way and it may cause the ball to slide rather than spin.
A towel made from microfiber cloths can hold 200,000 fibers and is thinner than a human hair. It helps to absorb the moisture on the ball and assists you to perform better in bowling. You can shine your ball by spraying elbow grease with little water.
Also, if you have an extra towel in your bag, you can utilize it to wipe off your sweat because wet hands also affect your performance.
Bowling Gloves
By throwing a bowling ball, it engages almost the entire hand and wrist and in order to protect these points from any kind of unwanted injuries, bowling gloves become the essential equipment on the way.
The bowling gloves give support to your finger and wrist when there is a lot of fraction between these points. Also, if your hands become wet during play, it will also help to absorb the sweat. Moreover, you can maximize your grip on a bowling ball by utilizing bowling gloves, it enables your finger to better fit in bowling ball holes and increases accuracy.
Conclusion:
In a bowling ball, you need not several but a few equipment including the basic and others for safety purposes. The right bowling ball and bowling shoes will track your journey if you are a beginner. There is other equipment so that you should know if you want to improve in your performance and unwanted injuries.
After reading the whole guide, you will be able to know what basic equipment is needed for bowling and how/why you need to use it where.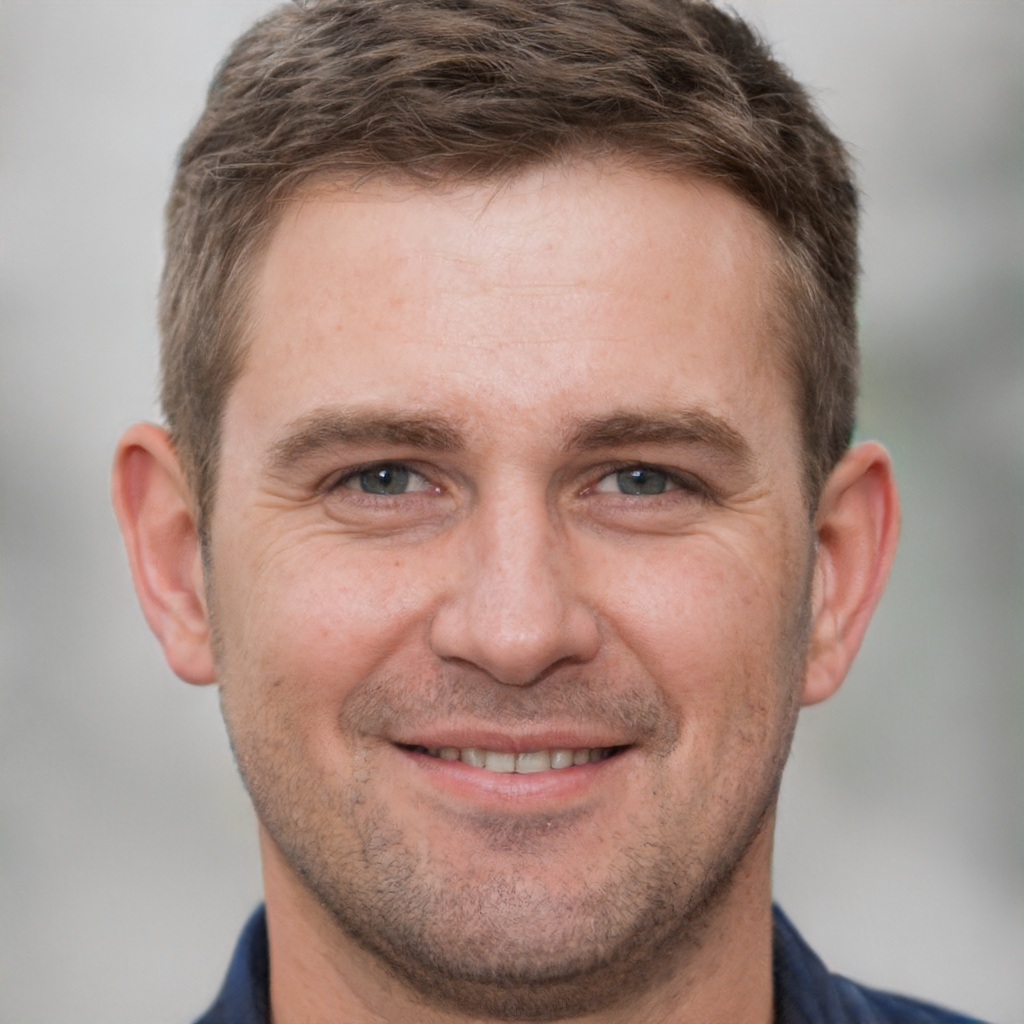 William Martin is a passionate bowler who spends most of his weekends playing the sport. With years of intense experience under his belt, William decided to share his knowledge by creating BOWLING OCEAN. Join me on this journey to explore the world of bowling and discover the tips and tricks to becoming a pro.